What is Lockjaw?
A canine who has lockjaw has the inability to completely open or close his mouth. Illness, arthritis, tetanus and neurological disorders are just a few reasons why a dog may have this condition.
A dog suffering from a locked jaw will be in obvious discomfort. Depending on the cause, there could be swelling and pain. In some cases, pets develop an atrophy of muscles and are unable to eat properly resulting in further complications. Many canines will not show signs of the various lockjaw conditions until there is evidence of a problem like visible pain, a shift in the bones, or paralysis to the jaw. Diagnosing the condition will place importance on the underlying cause for the lockjaw. The prognosis will depend on whether the lockjaw can be resolved; important factors are age, seriousness of the condition, and present health condition of your pet. There is no age, sex or breed predisposition though adult dogs seem to be affected more often.
Symptoms of Lockjaw in Dogs
There are many symptoms associated with the condition of lockjaw which can be secondary in nature. If your pet has any of the symptoms below or seems to have jaw discomfort, consult the veterinarian without delay.
Abnormal facial expression
Paralysis of facial expression
Swelling
Pain
Dehydration
Salivation
Inability or difficulty with opening the jaw
Inability to close the jaw
Masticatory muscle atrophy (may display as weakness when chewing or biting)
Fever
Loss of appetite
Weight loss
Jawbone shift (may only be evident upon veterinarian examination)
Causes of Lockjaw in Dogs
The condition of lockjaw can become debilitating in some instances. The inability to open or close the jaw can become progressive in nature, worsening in time. Some forms of the condition can have a regression of sorts, but relapse is very common.
Temporomandibular joint ankylosis - immobility and consolidation of the joint cause this painful condition which can lead to total inability to open the mouth
Temporomandibular joint luxation and dysplasia - abnormal separation in the joint
Trigeminal nerve paralysis - results in the inability to close the mouth causing difficulty in eating and drinking
Masticatory muscle myositis - swollen muscles create a difficulty in opening the jaw; this is an immune-mediated disorder
Neoplasia
Osteoarthritis
Tetanus
Systemic disorder like hypoadrenocorticism
Severe ear disease
Horner's syndrome - this is a neurological disorder
Retrobulbar abscess - this is a canine ocular disease
Trauma to the mandibular bones
Central neurological lesions
Diagnosis of Lockjaw in Dogs
Your veterinarian will begin the diagnostic process with a physical examination. Although care will be taken, physical manipulation to the jaw could cause pain for your pet. Of course, force will not be used, but the analysis of movement may be needed to determine the extent and type of lockjaw. Your pet could also be experiencing pain with the oral mucosa, teeth, ears or tongue that you may not be aware of.
Blood tests will be done and could show increased levels of muscle enzymes, the presence of autoantibodies which can change muscle fibers, or give an indication of tetanus. Underlying illnesses or malignant disease can also be evident after blood analysis.
Further diagnostic tools can be radiographs, CT scan, and MRI of the skull and jaw. Electromyography is an additional test which is helpful in seeing how well the jaw and face muscles are performing normal functions. A biopsy can show the extent of fibrosis and muscle atrophy.
Treatment of Lockjaw in Dogs
Whether the condition can be resolved depends on the cause; the range of success is quite variable.
As examples, surgical intervention, in the form of a resectioning of the bone, is the usual necessary treatment for temporomandibular ankylosis. Tetanus treatment is approached with antitoxins and antibiotics. Masticatory muscle myositis responds to immunosuppressive doses of corticosteroids to which the response is good, but it must be noted that your pet may need lifelong therapy, albeit in the lowest dose possible in order to avoid relapse.
Treating an underlying illness like severe ear disease can hasten the recovery of the lockjaw. Medication for a systemic ailment, such as hypoadrenocorticism will aid in the recovery too, keeping in mind that a systemic disease will need continual medication and monitoring. In general, the prognosis for lockjaw is good; however, if muscle atrophy is extensive (because of complications like fibrous muscle) the outlook can be guarded due to difficulties for your pet like eating and drinking. In addition, causes like a tumor or a severe trauma may have a less positive outcome.
Recovery of Lockjaw in Dogs
In the case of mandibular muscle myositis , part of the treatment for your pet may have involved a procedure of gradually opening the mouth. With trigeminal nerve paralysis, the opposite is the case, and the therapy may be aimed at getting the mouth to close properly. In either case, nutrition and hydration are key needs that your canine companion will have difficulties with as he recovers or manages with this disorder.
This being said, you will need to change your method of feeding him, whether this be temporary or permanent. A gruel type food could be needed, one that he can lap up and not need to chew. In some cases, a large rodent water bottle will work as the best drinking apparatus for your dog.
Cost of Lockjaw in Dogs
Lockjaw can be an expensive treatment in dogs and can range from $1200.00 to $5000.00 depending on the cost of living and severity of your Dog's lockjaw. On average, the national cost of treating lockjaw in dogs is $1800.00.
Lockjaw in Dogs Treatment Advice
Lockjaw Questions and Advice
Aly
Cockapoo
11 Years
1 found this not helpful
My sisters dog past away last night and the only symptom that she even noticed was lockjaw. Was wondering if this was a sign of another reason for her passing?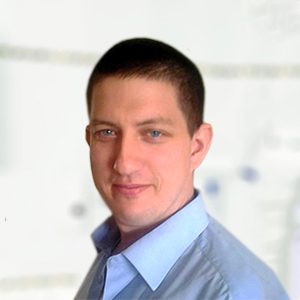 743
Recommendations
Sorry to hear about the passing of Aly. Lockjaw is a symptom of disease usually associated with a tetanus infection but tetanus infections are rare occurrences in dogs. However, there are other conditions that list lockjaw as a symptom: central nervous system disorders (which may explain the shaking symptom), immune mediated conditions, trauma, tumours and systemic diseases. It is possible that the lockjaw was an initial symptom of a different condition. Without a clinical examination I am unable to comment further on the reason for Aly's passing. Regards Dr Callum Turner DVM
Add a comment to Aly's experience
Was this experience helpful?
Rocket
Golden retreiver
3 Years
0 found this not helpful
My golden retriever seems to scratch a d chew himself til he is raw. Mostly above his tail and on his legs. He doesn't have fleas and this same thing happened with him last summer. During winter months his coat is.full and shiny. I ve recently noticed he may have lockjaw, he was fetching a tennis ball but could not.open his mouth to pick it up. Cojld.these be related?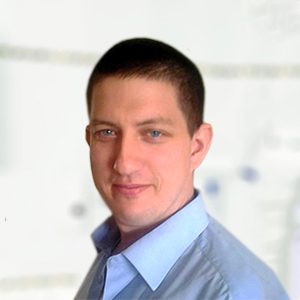 743
Recommendations
Thank you for your question. It sounds like the cause of the itching is Atopic Dermatitis (this would need to be confirmed by your Veterinarian as I haven't examined Rocket), the lockjaw symptom you described is probably unrelated. Atopic Dermatitis is an inflammatory chronic skin condition caused by allergies; food allergies, environmental allergens (pollen, dust) and others. The time of year of the itching would tie in to pollen being the allergen (an intradermal skin test would confirm this). The lockjaw may be caused by trauma, autoimmune, otitis, nerve disorders or infection; again when visiting your Veterinarian about the itching, a full physical examination would be carried out to determine the cause of the lockjaw if present. Regards Dr Callum Turner DVM
My brothers pitbull had tetnis and survived. The problem he has now is the dog is aggressive for no reason sometimes. Is it possible the dog has brain damage that causes this? He has young kids and the dog has attacked the other dog they have , my dog and just went after him
Add a comment to Rocket's experience
Was this experience helpful?
Bruno
Boxer
5 Years
0 found this not helpful
My 5 year old boxer yelps whenever he's eating or yawning. What could be the causes?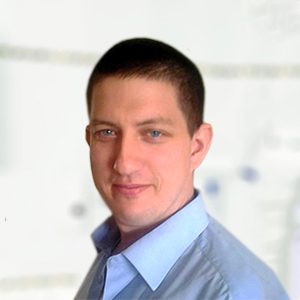 743
Recommendations
If Bruno is exhibiting pain when he moves his jaw (eating or yawning) it is possible that he has a Temporomandibular Joint Disorder (the jaw joint) or Masticatory Myositis (immune mediated inflammation of the cheek muscles). A simple physical examination and blood test (for the Masticatory Myositis) would be able to determine the cause and for your Veterinarian to prescribe treatment. Regards Dr Callum Turner DVM
Add a comment to Bruno's experience
Was this experience helpful?
Bella
Beagle
4 Years
0 found this not helpful
My beagle crossed wirehaired terrier does not want to open her mouth. She scratches her mouth against the furniture and with her paws, her one paw is also red and swollen. Se does not have an appetite and when she does, she struggles to eat her food. Can this be a symptom of tetanus?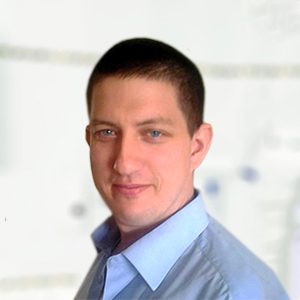 743
Recommendations
The symptoms you describe may be due to a few different conditions including tetanus, masticatory muscle myositis or problems with the temporomandibular joint. Her paw may be a separate condition or may have been caused when repeatedly pawing at her mouth. Without examining Bella, it would be impossible for me to suggest the primary cause. Your Veterinarian would be able to examine Bella and to prescribe treatment. Regards Dr Callum Turner DVM
Add a comment to Bella's experience
Was this experience helpful?
Nemo
Siberian Husky
6 Years
0 found this not helpful
My Siberian Husky has been getting his jaw stuck open when he yawns. He wiggles his head around and his jaw clicks audibly and then he can close it again. He continues to eat well and drink without problems so far. I noticed him yawing kind of strangely but he just started getting stuck open today. Where should we go from here?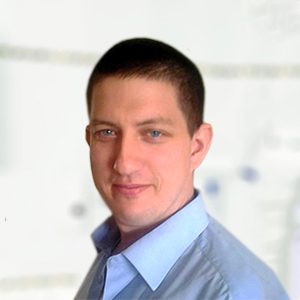 743
Recommendations
There are many causes for the jaw locking open; with the shaking and the audible click, I would suspect that Nemo's temporomandibular joint is becoming dislocated or has an anomaly that is causing his jaw to remain open. This is something to discuss during a visit to your Veterinarian as there are many potential causes from neurological problems, muscle weakness and bone deformities; a physical examination and an x-ray would be valuable to determining the cause. Regards Dr Callum Turner DVM
Add a comment to Nemo's experience
Was this experience helpful?
Baby
Indian breed
5 Months
0 found this not helpful
Medication Used
pain killer and antibiotic
A 5 day old puppy met with an accident,then its mouth got opened completely , doctors did nothing as it was a small puppy.they suggested me to keep a rubber band for 4_5 hours a day so that mouth will get closed,so I did it and taken care of it by feeding her with milk by syringe..But her jaws got no moment it was completely closed ,but I went on feeding her by syringe only, when it was growing I was very difficult me to feed her as her bcz her teeth got growing when it tried to suck the milk her tongue got cut by the teeth and got bleeding.i went to clinic doctor Corey opens her mouth but keeping cloth piece on upper n lower jaw and opend.it was very painful for puppy,it was just 2 months old..after that within 15 days again jaws starts getting closer, so again went to clinic but dctr said that we can't do anything..
NW it was feeding only on liquid food..It has willpower and it is very brave puppy.
Now it is 5months old ..
Please suggest me at kind of problem she have, and what would be the better treatment for her.
I have visited 4 veterinary surgeons,but they did nthg .So iam very much worried about her.
Plzz give me reply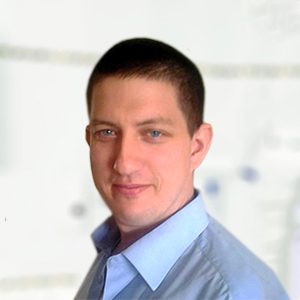 743
Recommendations
Has an x-ray been done of Baby's jaw? It is important to establish if the issue is with the temporomandibular joint, the jaw muscles or the nerve supply to the muscles. The first step I would take is to determine the integrity of the jawbone and the joint; if the joint and jawbone are normal, treatment for masticatory myositis maybe attempted to see if it helps (steroid treatment may not be suitable for Baby at her age), although the cause of masticatory myositis is unknown the trauma may have precipitated the condition. Otherwise, I am unable to suggest any other condition which maybe causing the locking of her jaws. Regards Dr Callum Turner DVM
https://www.vetary.com/dog/condition/myositis
Add a comment to Baby's experience
Was this experience helpful?
Toby
American Pit Bull Terrier
1 Year
1 found this not helpful
Hi... My dog has this problem, he got sick of canine parainfluenza( or at least that's what the vet said) we treated him with umbrycine because he had all the symptoms of influenza( loss of appetite,runny nose, fever etc). He eventually recover from it... But now he started to have problems walking... He can't walk properly, he loses balance when he walks and sometimes he can't hold himself up and he falls.
Now it's kind of obvious that it was distemper, and not influenza what my dog had.... My question is, if I still can save him because, like I said before, he also has this lockjaw problem, I have to open his mouth for him so he can eat... He doesn't seem too bad at all,but I'm worried because if he can't open his mouth, he wont be able to eat and drink water, and I'm also fear that the problem might get worse.. Please help me I will do anything I can to save him, I just wanna know if He can recover...
Pardon my English, I hope I made myself as clearer as possible.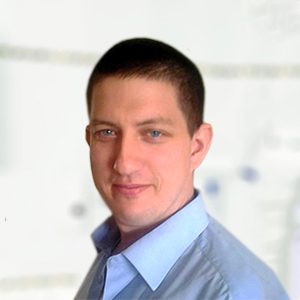 743
Recommendations
If Toby has distemper (would need to be confirmed), treatment is symptomatic and supportive; the paralysis and lockjaw (you would see twitching of the cheek muscles) would be consistent with distemper. Treatment consisting of fluids, antibiotics, pain medication and anticonvulsants maybe used in the management of the condition; the treatment timeline maybe long and will require dedicated nursing care. Speak with your Veterinarian about confirming the diagnosis and checking hydration status etc… Unfortunately without examining Toby, I cannot give you a prognosis. Regards Dr Callum Turner DVM
Add a comment to Toby's experience
Was this experience helpful?
Cooper
American Foxhound
1 Year
0 found this not helpful
My dog has become very weak, he won't eat, lays down constantly, and his mouth is full of water. When we went to feed him out of our hands, we tried to put a couple of pieces in his mouth and his mouth would not open. What could this be?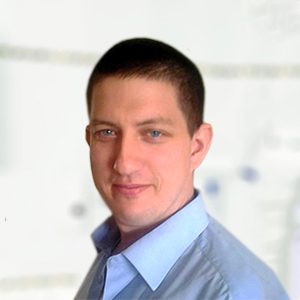 743
Recommendations
There are a few possible causes for weakness, recumbency and inability to open the mouth including infections, toxins, poisoning, neurological conditions, musculoskeletal conditions or autoimmune disease. Please take Cooper to your Veterinarian for fluids etc… and for a physical examination and tests. Regards Dr Callum Turner DVM
Have you gotten any answers? My 11yr old cocker spaniel has the same symptoms and noone can tell me what to do or what it is. Hes going to die soon
Add a comment to Cooper's experience
Was this experience helpful?
Raffa
Chow chow
6 Months
1 found this not helpful
My raffa is a victim of vet's malpractice here in the philippines. She has diarrhea and her vet prescribed her animycin suspension with 15 ml twice a day. At the first day of treatment she was scratching her face and we thought it was just a flea or tick. On the second day, as she woke up sneezing while shaking her body. Then when i came home from work i noticed she was having a seizure. So we took her to her vet and he stop the medication of diarrhea. And prescribed her to take diazepam to make control her seizure. It is a chronic seizure. But we did not gave her that pill cause i want a 2nd opinion from different vet. A friend of a friend, a vet in manila asked us through phone call to have her dextrose and laboratory. But sad to say we are in a small island and it take 4 hours to travel by a ferry boat to reach the city and aside from that we have a financial problem. So we could not afford her for laboratory. So we seek another vet's advice here in town (there are two vets here) and he advice me to give dog a vitamins and more water. She can't even walk and if she move her back feet she will start her seizures so i would hold her legs to make her it stop. She can't eat anymore cause her mouth was affected too) so we giving her water with dextrose powder, vitamin and honey. Will she able to walk again? Is her seizures curable? What natural ways is best for her without taking taking drugs?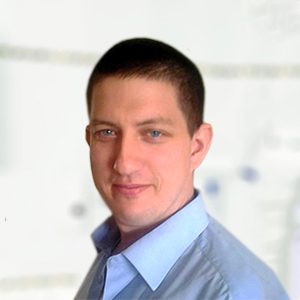 743
Recommendations
In cases like this it isn't possible to say whether Raffa will recover from this. The treatment you can offer to her would be purely supportive and symptomatic whilst she works her way through the illness. Fluids, vitamins, antibiotics and seizure control would be required along with regular monitoring. Natural medicines, wouldn't really play a part here as the treatment is supportive rather than aggressive. Regards Dr Callum Turner DVM
Must be a mistake as this is not my dog. Gus is a four year old Cane Corso with a lock jaw problem, please re-comment.
Add a comment to Raffa's experience
Was this experience helpful?
Gus
Cane Corso
4
0 found this not helpful
I have a four year old Cane Corso male dog. He is a great dog however he shows symptoms of a locking jaw which he seems to be able to close after a minute or so. Is there anything I can do to ease his problem? He has a very small overbite which may be adding to this problem.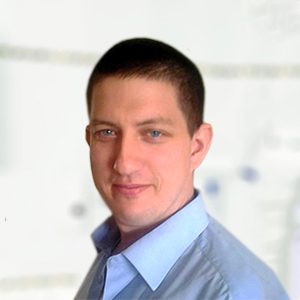 743
Recommendations
There are a few reasons why Gus may be showing signs of his jaw locking including masticatory myositis, temporomandibular joint ankylosis or dislocation. It would be best to have your Veterinarian have a looks so that the treatment is directed effectively as each cause has a different treatment. Regards Dr Callum Turner DVM
Thank you Dr. Turner, I asked the question as we spend eight months with him in Belize and then back to Minnesota. Our Vet here and in the States are aware of his problem and it will be addressed when we return in about a month. I appreciate your input and will proceed to address the problem as soon as we return.
Add a comment to Gus's experience
Was this experience helpful?
Lily
Jack Russell Terrier
12 Years
0 found this not helpful
My girl Lily can't open her mouth. I was in a car accident recently and left lily in my fathers care while I recovered. I got her yesterday and noticed she can't open her mouth. My dad has another dog and he obviously wasn't paying much attention to lily. He said she had been eating very messy. She was trying to suck the food through her mouth. I thought maybe she had something stuck in her throat and when I tried to open her mouth to look she wimbered and would not let me. I immediately took her to the emergency vet clinic my cousin works at. She ran x-rays on Lily and found nothing lodged in her mouth. It turns out Lily has a rare disease called Masticatory Myositis. My cousin said she's only seen one other case since she's been practicing veterinary medicine. She gave lily some type of shot and told me lily would hopefully respond to the medicine and be able to open her mouth a little by morning. Unfortunately this morning Lily couldn't open her mouth. I gave her chicken broth which she tried to suck up with little success. I don't want her starving and in pain and especially dehydrated. My cousin said she can give Lily fluids but my question is at this point would it be best to euthanize her? It breaks my heart into a million pieces but I don't wanna see my baby in pain and she has lived a good 12 years.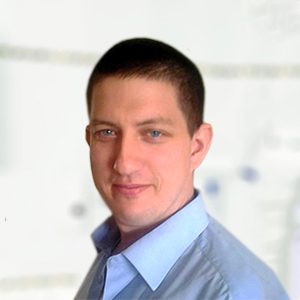 743
Recommendations
Masticatory myositis when treated promptly has a good prognosis, the problem is when the condition becomes chronic scarring can occur in the muscle leaving treatment ineffective and the prognosis poor. It would be worth giving Lily sometime to respond to treatment as it may have been going on for a while; a muscle biopsy of the masseter muscle will show the level of scar tissue and can give a good indication of a prognosis. Treatment with prednisone is usually for a few weeks, but in severe cases six months or more of treatment may be required. Regards Dr Callum Turner DVM
www.vetary.com/dog/condition/masticatory-muscle-myositis
My 5 year old Hanavese started obsessively licking her feet. her vet examined her and she said everything was normal but she prescribed some antibiotics and anti yeast infection spray. we put a cone on her during using the medication as her vet ordered. then she started licking her cone. Any time we stop her from licking her jaw starts shaking. what could be her problem?
Add a comment to Lily's experience
Was this experience helpful?
Bella
Havanese
5 Years
0 found this not helpful
My 5 year old Hanavese started obsessively licking her feet. her vet examined her and she said everything was normal but she prescribed some antibiotics and anti yeast infection spray. we put a cone on her during using the medication as her vet ordered. then she started licking her cone. Any time we stop her from licking her jaw starts shaking. what could be her problem?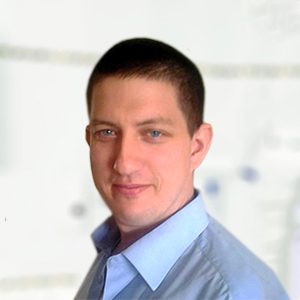 743
Recommendations
Excessive licking may just be a behavioural issue or may be due to another condition (or allergies). If your Veterinarian has said that everything is normal it may just be behavioural which you need to control; otherwise you need to speak more with your Veterinarian. Regards Dr Callum Turner DVM
Add a comment to Bella's experience
Was this experience helpful?
Rescue
Bird dog
Puppy
0 found this not helpful
What do we do with this dog? Found with servere tick and flea problem, lifted stomach, lockjaw, malnourised. We found the dog barley able to walk,gave it a tick and flea bath, it won't drink or eat and isn't moving a lot.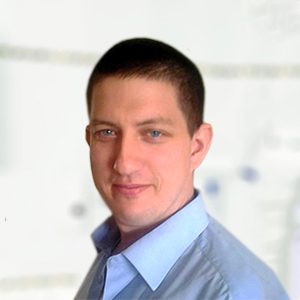 743
Recommendations
There are various causes for a dog not being able to open its mouth which include trauma, masticatory myositis, neurological problems, toxins, ear infections, temporomandibular joint problems etc… at this point it would be best to get the pup examined by a Veterinarian especially if it is in a poor state. Until then, try to encourage drinking with a syringe with either water or puppy milk; but make sure the pup can swallow to make sure that there isn't a risk of aspiration pneumonia. Regards Dr Callum Turner DVM
Add a comment to Rescue's experience
Was this experience helpful?
Lockjaw in Dogs Treatment Experiences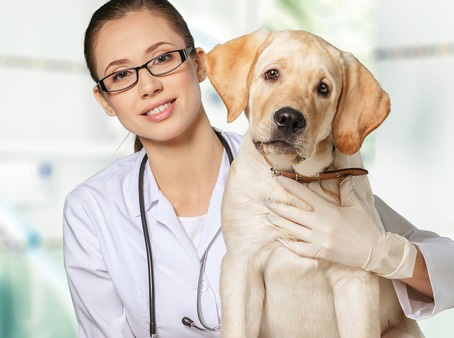 Have a veterinary treatment question?
Ask a veterinarian and get a free answer in 24 hours.
The statements expressed are only for informational purposes and should be independently verified by your local veterinarian.