What is Heart Attack?
Canine heart attacks have been seen in all breeds and are very rare. If you notice symptoms of a heart attack in your dog, keep calm, do not attempt CPR, and contact a veterinarian immediately.
A heart attack, or "myocardial infarction," happens when blood is blocked from reaching the heart muscle (myocardium). Deprived of oxygen and nutrients, the heart muscle dies and the affected heart chamber can no longer effectively pump blood through the body. Canine heart attacks have been seen in all breeds and are very rare. Increased risk for heart attack can be seen accompanying heart disease, congenital heart abnormalities, and genetic predisposition. Heart attacks require emergency medical attention and can result in sudden death.
Symptoms of Heart Attack in Dogs
There is little warning for a heart attack event. Collapse may be the first symptom observed. Symptoms associated with canine heart attack can include:
Slight fever (over 103° Fahrenheit/39.4° Celsius)
Vomiting
Panting/abnormal breathing
Increased heart rate (over 100 beats per minute for large breeds) (over 140 beats per minute for small breeds)
Lethargy
Head tilt
Confusion/Anxiety
Immobility
Rigidity
Seizure
Collapse
Sudden death
Causes of Heart Attack in Dogs
Causes of heart attack in dogs include:
Tumor: Tumor masses growing on or around the heart vasculature can block blood flow to the heart muscle.
Hypothyroidism: Thyroid gland does not produce thyroxine hormone – responsible for converting food to fuel for the body.
Nephrotic Syndrome: Kidney damage results in loss of protein involved in preventing blood clot formation. Blood clots are one cause of canine heart attack.
Bacterial infection: Infection in the body can lead to inflammation and blockage of blood flow to the heart muscle.
Vasculitis: Blood vessel inflammation as a result of infection, immune-mediated disease, or other injury to endothelial linings. Results in narrowed vasculature.
Atherosclerosis: Plaque builds up in the arteries, restricting blood flow or rupturing arteries. Rare in dogs but has been reported in some breeds.
Coronary artery disease: Extremely rare in dogs. Occurs only with severe hypothyroidism and associated high serum cholesterol levels.
Diagnosis of Heart Attack in Dogs
If you notice symptoms of a heart attack in your pet, keep calm and carefully wrap the pet in a blanket to calm him. Do not attempt CPR unless you have been professionally trained and know it is necessary. CPR can do more harm than good if it is not needed. Do not attempt to feed or water in case of vomiting/asphyxiation. Keep young children away from the pet as pain and panic can cause aggressive behavior.
Calmly place your palm on the left side of the chest to feel the heart rate. Count the number of beats in 15 seconds and multiply your answer by 4. This gives you the number of beats per minute. Normal heart rate in dogs will be around 60-140 beats per minute. Transport your pet to the veterinarian if symptoms continue.
If your pet collapses, keep calm and carefully wrap her in a blanket and transport her to the veterinary clinic. Try to keep the events leading up to the collapse in your mind so you can report them to the veterinarian.
The veterinarian will collect any history as to what led up to the symptoms or collapse event. The vet will listen to the heart for abnormal murmur, pulse, or arrhythmia. Laboratory diagnostics can reveal valuable information as to cardiac function and possible causes of symptoms you are observing.
Electrocardiography (EKG): Determines cardiac electrical impulses and measures arrhythmias.
Complete Blood Cell Count (CBC): Determines red and white blood cell count, can detect possible infection.
Biochemistry: Examines kidney and liver function.
Urinalysis: Examines kidney and metabolic function.
Thyroid: Examines thyroid gland function.
Echocardiography: Detects fluid or masses around the heart, heart valve function, heart muscle and pericardial health.
Chest X-ray: Determines size of heart, fluid around heart, possible masses.
A Holter monitor or ambulatory EKG is useful to monitor heart health at home. Electrodes are taped onto the chest and the device is strapped on the back for 24 hours. The heart rhythms are recorded and times of rest versus times of exercise or stress are reported by the owner. The recording is analyzed for abnormal heart activity.
Treatment of Heart Attack in Dogs
Initial treatment may involve resuscitation and supportive care, depending on seriousness of the event. The initial goal is to regain normal heart activity. Medications may be used to thin the blood for ease of circulation. Hospitalization is often necessary to continue heart monitoring until the veterinary staff is certain the pet is stable.
A variety of medications are available for cardiac abnormalities depending on the identified cause. Pacemaker implants are more widely available for canines predisposed to heart problems. Surgery may be required to remove any mass that may be obstructing blood flow to or from the heart. Thyroid replacement medications are common and available. Various diets and medications may provide preventive/supportive care for renal disease if damage is not severe. Antibiotics may prevent further damage to vessels and heart lining resulting from infection or inflammation. Anti-arrhythmic medications can correct arrhythmias.
Once the pet has become stabilized, potential of recurrence is based on cause of the problem and severity of the myocardial infarction. Surgery and medications can extend the life of the pet for many years when the issue is diagnosed early and treated responsibly. Medications may need to be administered over the remaining life of the pet. In the case of collapse, your pet may need to remain in the hospital overnight or longer for monitoring.
Recovery of Heart Attack in Dogs
The life of your pet after heart attack will depend on the severity of the attack and its cause. Lifelong treatment may be required in the case of hypothyroidism, renal or heart disease. Regular heart monitoring in the veterinary clinic or with an ambulatory EKG recorder may be necessary to ensure stabilization over the first few weeks or months, possibly a few times per year for younger pets.
Activity restriction may be necessary for the first month while the pet stabilizes. Owners may want to become familiar with normal heart and breathing rate of their pet so rates can be taken after various times of high activity or stress. Change of diet or dietary supplements may be suggested by the veterinarian depending on the cause and severity of the event.
Cost of Heart Attack in Dogs
Heart Attack can be an expensive treatment in dogs and can range from $3000.00 to $10000.00 depending on the cost of living and severity of your Dog's heart attack. On average, the national cost of treating heart attack in dogs is $8000.00.
Heart Attack in Dogs Treatment Advice
Heart Attack Questions and Advice
Linda
Chihuahua
4 Years
1 found this not helpful
My dog just had this really weird thing happen to her , she's a small chihuahua and she was just sitting , sort of like frozen and then half her body like collapsed, her front legs bended a weird way and she started to shake . This is not the first time this happens , this happened a while back like 3 months ago or so , I need help. I don't want my dog to die , she's like my child. But I don't have money to afford an emergency visit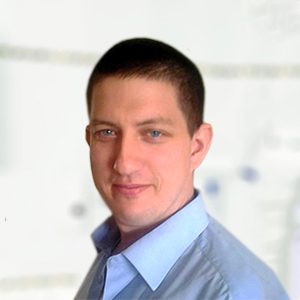 834
Recommendations
The symptoms you describe look like Linda is having a seizure; seizures may affect the whole brain or just part of the brain. There are many causes for seizures which include genetic or inherited conditions, traumatic injury, poisons or toxins as well as symptoms of systemic disease. When evaluating seizures; the time leading up to the seizure, the duration, level of consciousness and eye movements are important to determine the cause. A visit to your regular Veterinarian for a neurological examination and general check up may eliminate some causes to help come to a diagnosis. Regards Dr Callum Turner DVM
What if the dog droppes and is not breathing can ypu do cpr then, i have to learn about this now cause we just found out today my cousins dog has a heart murmor (dont know how to spell it) i know cpr i have done a few courses in first aid but i dident learn much about animals i will make sure to go for the animal vourse next thank you
My dog is perfectly right.bt suddenly it falls down and crying.within 5min it.no heart beat.pls help me
Add a comment to Linda's experience
Was this experience helpful?
Tj
Golden Retriever
8 Years
0 found this not helpful
My 8 year old golden retriever died today.. he was playing with me then all of a sudden fell to the floor and started whining then just died all under maybe 3 minutes. It was so fast and out of the blue so i just wish i knew what happened or that if it might have been a heart attack?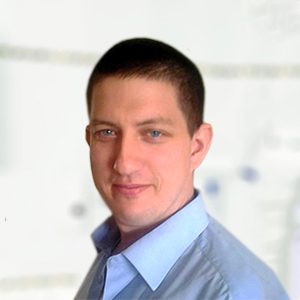 834
Recommendations
I am so sorry that Tj passed away so unexpectedly. Heart attacks (myocardial infarction) do occur in dogs but are rare; other causes of sudden death are more common. Dilated cardiomyopathy (https://www.vetary.com/dog/condition/enlarged-heart-dilated-cardiomyopathy) usually presents with symptoms, but may remain asymptomatic; also a congenital heart defect may have been present her whole life and wasn't detected. Blood clots to the brain and lungs may also cause sudden death, especially during times of increased activity. Poisoning is another possibility, but usually clinical signs like vomiting, diarrhoea and lethargy are present before death. In order to have peace of mind, I would recommend having a necropsy carried out on Tj so that you have a cause of death. Regards Dr Callum Turner DVM
My 8 yr old golden retriever, Zoey, died Monday night. I found her when I got home from work. I'm devastated...she was my baby. I'm trying to find answers as to what possibly happened to her. I couldn't afford an autopsy, and she has been cremated. 4 years ago, when I got divorced, she was a perfect size for a golden. I didn't have a way to keep her, so my ex kept her. He fed her hamburgers, table scraps, bread, and large amounts of dog food. He brought her back to me in April. She weighed 120 pounds, hadn't had shots, not cared for like she should have been. Her hips kept her from moving much, but her sweet gentle spirit was unchanged. I Took her to the vet for work up and shots, got her groomed, wormed, and put her on a diet along with glucosamine. She had lost 11 pounds, was more active, loved to go on walks and car rides, and was improving every day. Monday was a short day for me to work, and when i left the house at 4:30, she was normal. When i got home at 8:30, she was dead. Could it be a heart attack from all the excess weight?
Add a comment to Tj's experience
Was this experience helpful?
Candy
Poodle
8 Years
0 found this not helpful
Hi, I just lost my dog this morning. She's a 8yo toy poodle, and she had been having intermittent episodes of breathing difficulty, like wheezing, which has gotten worse over the past two weeks. It usually gets triggered when she gets excited and subsides after we calm her down. Previous checks with our local vet raised no concerns, and from videos online we also realized that she probably has reverse sneezes. She had a rather bad episode over a week ago at night (after the vet's operating hours) where she seemed breathless and panting even when lying down at rest, and then again dawn (still pink tongue and gums) so we brought her to the neighborhood vet as soon as they opened, at which point she had already calmed down. He claimed there was no fluid in lungs, normal temperature, and no problems with heart rate, and simply prescribed antibiotics saying she likely had a sore throat/cough infection, prescribing a 10-day course of antibiotics. We saw an improvement in the initial few days after starting antibiotics, with wheezing eventually stopping, but it returned again subsequently, and yesterday the wheezing started becoming a concern again. Before we could do anything, she collapsed to her side at dawn this morning after standing up from her sleeping position, with her head sort of twisted to one side with wide eyes and loud shallow wheezing. She was struggling and straining. I scooped her up and tried to calm her and found a position to ease her breathing flow, but her neck was still stiff at an awkward angle. Her gums and tongue were blueish. She was tensed but after some minutes she was able to slow her breathing and lick her lips. She didn't seem to have much control over her body and would arch her back straining to flip very awkwardly into another position, legs flailing, if she was trying to look at what was going on around her. We rushed her to the emergency vet hospital, and after a quick check he informed that she had fluid in her lungs and a heart murmur. Because of her low oxygen levels she had to be immediately put in the oxygen chamber and administered diuretics, and would take several hours to stabilize, before they could conduct an x ray and determine what the underlying issue was. An hour later we received the call that she didn't make it and efforts to resuscitate her failed. Right now I can't help but feel frustrated and wonder if this could have been prevented. I know there's no definitive way to determine, but I just want to understand what was the likely cause of death, for closure, other than "she stopped breathing, we couldn't save her". Could it have been a heart attack? Stroke?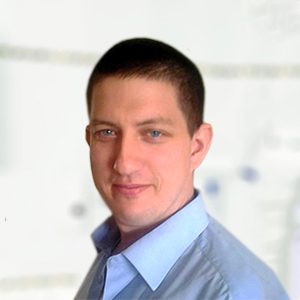 834
Recommendations
At times of loss, especially when sudden can be distressing leaving you with many questions to see if there was anything you missed or may have done differently. Heart attacks as we know them are rare in dog's, usually cardiac events in dogs are when the heart is unable to pump blood effectively around the body leading to cyanosis (blue mucous membranes) which would mean the body (including the heart) is starved of oxygen. The initial wheezing when excited may have been caused by infection, inflammation, foreign objects or narrowing of the respiratory passages; with the improvement after antibiotic therapy there may have been an infectious component. The quick deterioration may have been caused by many different factors; heart murmurs may come on suddenly, but are usually slow to progress. The heart murmur may have lead to fluid accumulating in the lungs; other causes of fluid in the lungs are low blood protein, seizures, abscess in the lungs, tumour or trauma for example. The lack of oxygen to the body when her mucous membranes were blue would have caused extra stress on the heart and the lungs exasperating the problem to a point where the heart couldn't cope. It is difficult to determine all possibilities that may have occurred, but I would encourage you to not dwell on her passing but to remember the years you had together. Regards Dr Callum Turner DVM
So my dog foster side and starts whimpering and House of Pain full time getting back up and she wakes up in the middle of the night whining and twitching like her head in her legs different directions what can cause that
Add a comment to Candy's experience
Was this experience helpful?
Jay
Dalmation collie x
Around 10
0 found this not helpful
Hi my dalmatian collie x died suddenly Friday evening. He was fine all day and was not showing signs of illness at all. Then Friday evening we were in bed one minute he was asleep then he all of a sudden flung his head back sqealing in pain and then died all within a minute. Because it was so quick was it an heart attack or could it have been something else. As I said above there was no sign of illness and just the day before he was running around the farm with me and playing with the farmers dog please help.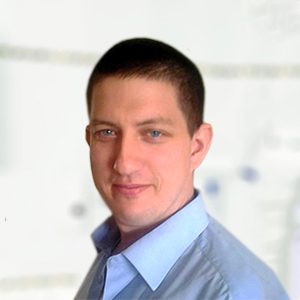 834
Recommendations
I am sorry for your loss; it must be distressing when Jay was apparently in good health. Heart attacks in dogs don't occur like they do in people. Usually causes of sudden death in dogs is due to an aneurysm or electrical conduction disorder of the heart; without carrying out a necropsy (post mortem) we are unable to know for sure the cause of death. Other causes of death may be due to inflammatory disease, internal bleeding or poisoning. Regards Dr Callum Turner DVM
I am so sorry to hear about the loss of your beloved pet, Jay.

Dr. Turner, I have a question for you, if okay: I just experienced almost the same thing with my 11 year old Shih Tzu. She survived the ordeal. The vet did an EKG and complete blood work. Blood work came back great. She has a heart murmer and somewhat enlarged heart. The vet was not sure if this is what caused the seizure she had with the screaming. She is on Vetmedin for her heart and Omega 3's. Dr. Turner, what else would you recommend I do? Should I have her checked for a possible aneurysm or electrical conduction disorder? Terri
This sound a bit like how my pup (13 YO small poodle mix) started with her heart condition. Don't worry, she's still alive and doing well. She had a heart murmur for most of her life then around age 11 started noticing coughing and heart enlargement. Cardiologist diagnosed her with heart disease then heart failure a couple months later. She's on Vetmedin, Enalipril (another heart med), Lasix (a diuretic) and Hydrocodone (for the cough). We were so lucky that we caught it early though. I would keep an eye on the enlarged heart and be diligent with the blood work. Heart stuff is no joke.
my cooper has what your 13YO has, he was initially brought in and treated for a cough, after a week of cough suppressants with no relief they did an ultra sound - sure enough Cooper has an enlarged heart pressing on his trachea, left side is not functioning and fluid. He takes 4 medications 2x a day, Vetmdin, Lasix, Hydrocodone, Enacard. Prior to having this heart issue Cooper was diagnosed with Cushings Disease, due to the nature of his heart the vet does not want to treat Cushings any longer. Cooper coughs mostly in the morning and in the evening, he sleeps often BUT overall still a very happy boy who will be 12 on may 18.
My dog had a heart attack last night what should i do
Add a comment to Jay's experience
Was this experience helpful?
Lucy
Vizsla
21 Months
0 found this not helpful
Please give me some idea what happened to my baby. My 21-month old Vizsla died suddenly this morning. We were playing in the woods and she was running and jumping as she normally does. She ran up to my husband and I, which was odd as she usually ranges a bit. She gradually slowed to a stop and did not respond to her name. I bent over to talk to her and her pupils were huge and she was non-responsive. Within seconds she began to sway and collapsed in my arms. Her gums were totally white, she lost control of her bladder and bowels and I noticed the skin around her anus was purplish/blue (her tongue may also have been, but I can't recall for certain). We attempted CPR, but she passed in just a minute. Less than 2 minutes passed from her showing distress to dying. She was in excellent physical health (running 10-15 miles per week with me), resided in a fenced-in yard and had not gotten into anything she should not have. She ate a high-quality salmon-based food, she was spayed with no anasthesia or recovery issues, lived indoors, and was basically glued to my side 24-hrs a day. How could this happen? What could have happened? I am completely devastated.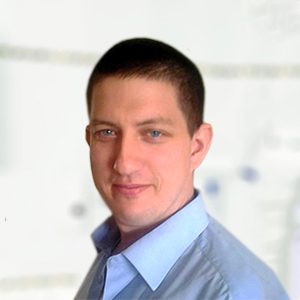 834
Recommendations
Condolences on the unexpected loss of Lucy; it is always devastating to loss a loved one, especially a young active dog. There are various conditions which may affect a young dog's health and ultimately life; dilated cardiomyopathy is a heart condition which can lead to death at anytime, especially at times of physical exertion, rupturing of blood vessels around the heart or anywhere else around the body can occur, again more at risk at times of physical exercise and increased heart rate which would tie in to the white gums. It is impossible to know for sure the cause of death without a necropsy (post mortem). Regards Dr Callum Turner DVM
My chihuahua unexpectedly passed last night. She had been breathing funny almost like a wheezing hicup. She still ran around and barked at the other dogs and ate and drank normally . We left for a few hours and returned to her having passed when we were gone. I don't understand what could have happened to her. She was my baby. Can you give me some insight on what this could have been?
MY 8.5 YEARS OLD SCOOBY DIED (LABRADOR GOLDEN WHITE) YESTERDAY. WE WENT TO DOCTOR FOR LAST 2 WEEKS AS ITS LIVER SIZE IS INCREASED . HE BECOMES FATTY FROM BACKSIDE. ON LAST WEEK HE IS NORMAL ALMOST 80 PERCENT FIT BUT LAST WEEK SUNDAY HIS LEG WAS INFECTED AND HE CANT ABLE TO WALK PROPERLY . THEN DOCTOR GAVE HIM INJECTION AND TAKE OUT WORMS IN HIS LEG. AFTER THAT HE BECOMES VERY WEAK AND YESTERDAY HE WAS DIED IN MORNING IN FRONT OF US . HE WAS TAKING LONG BREATHS BEFORE DEATH .MY QUESTION IS THAT WHAT ARE THE REASONS FOR HIS DEATH.
Add a comment to Lucy's experience
Was this experience helpful?
JoJo
Australian Shepherd
5 Months
0 found this not helpful
Has Symptoms
Fast Heartbeat, stumbling, couldn't stand, drool
My 5 month old red heeler passed away unexpectedly last night. He seemed fine when I came in form work and let him out. Then about 2 hours later he seemed lethargic and you could tell he didn't feel well. My husband and I decided if he wasn't better by morning to take him to the vet, But about 3 hours later I heard him panting and got up to check on him. His symptoms were rapid heart beat, shaking, couldn't stand up kept falling, drool around his mouth (not like foaming or constant), and trouble breathing. Within 15 minutes of getting up with him he was gone. I didn't even have time to get the vet on the phone. He was very active and playful most days but occasionally would just lay around. There were times it was like he couldn't empty his bladder and he would dribble everywhere. We have 3 other dogs inside with him and they all played and went out together, none of them are sick or feel bad so I don't think it was poisoning (we don't keep poison out because of him and our other puppy). I was just hoping you could give me insight on what may have happened to him.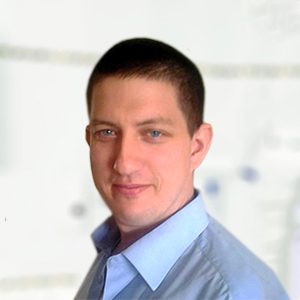 834
Recommendations
Condolences on your loss, it is always shocking when losing a loved one so young and sudden. There are a variety of different causes which may have caused JoJo's death, but without a necropsy (post mortem) we wouldn't know for certain. Given that you have considered poisoning already, the most probable cause would be a congenital condition (from birth) or a condition like dilated cardiomyopathy (see link below) can be present which maybe asymptomatic with collapse and death occurring suddenly without warning. If you are looking for more concrete answers or are concerned about your other dogs, I would recommend a necropsy. Regards Dr Callum Turner DVM
https://www.vetary.com/dog/condition/enlarged-heart-dilated-cardiomyopathy
Add a comment to JoJo's experience
Was this experience helpful?
Joey
Shih Tzu
4 Years
0 found this not helpful
Has Symptoms
Screamingand yelping while she scratches
looser yellow vomit came second
Hi, my four year old shih tzu died last night. She was completely her normal self and then it turned around for the worst after walking around looking happy, she walked over to lay in her bed. I left the room for a moment until I heard her scream I discovered she vomited in her bed, had walked over to her mat to urinate and she appeared to have collapsed in an awkward position. She screamed and screamed. I picked her up to see if she was strong enough to stand. She stood up. I decided to hold her. She looked normal again and happy. After a while, I let her walk. Then a minute later she collapsed again and screaming. She began to vomit even more and then she passed out. I thought that was when she died but then She appeared to have woken up a bit, her head moved very slowly to look at me and then closed her eyes. That's when I stopped feeling her pulse.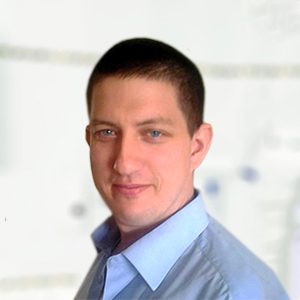 834
Recommendations
Condolences on your loss, it is difficult to say what caused Joey's death but the symptoms you described are consistent with a poisoning event. It isn't possible to list the possible culprits but a toxicology test carried as part of a necropsy (post mortem) may give you the answers you are seeking. Other possible causes are congenital abnormalities, systemic disease or heart disease. Regards Dr Callum Turner DVM
Add a comment to Joey's experience
Was this experience helpful?
daisy
Golden Retriever
11 Years
0 found this not helpful
Hi I lost my golden retreiver last night she is 11 years old. Everything was fine all day she was happy jumping around and playing all of a sudden she was sleeping and she went to get up and then collapsed she was still breathing and looking at me but she couldn't stand up she lifted her head up a couple of times to try to get up but couldn't she started breathing very heavy and then she started to lock up her legs and arms she just became so stiff and she pooped on the floor and then her stomach got sucked in with a scream twice and then she stopped breayhing. This happened before about 2 months ago but not as serious and I took her to the vet at that time and they did blood work but the test came back fine and they did xrays but her heart was a little big but not too serious so I really never got a answer of what could be wrong except that she thought it was her heart but I don't know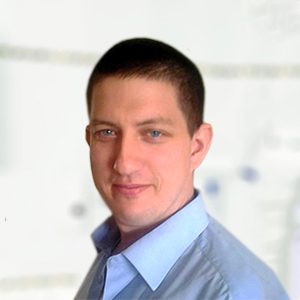 834
Recommendations
Condolences on your loss, it is normal to seek answers after losing a loved one. It is hard to determine Daisy's cause of death; but heart defects, aneurysms and respiratory problems are all possible causes. Some dogs can live with heart defects their whole life for it to be diagnosed at necropsy (post mortem), without having a necropsy carried out it is impossible to determine the cause of death in an apparently active happy dog. I am sorry I cannot shed more light on this for you, to put your mind at rest, you could ask your Veterinarian to examine Daisy and determine a cause of death. Regards Dr Callum Turner DVM
Add a comment to daisy's experience
Was this experience helpful?
Roamona
Chesapeake Bay Retriever
11 Years
0 found this not helpful
My Chesapeake Retreiver mix, Roamona, is a 60 lb. dog around 11 years old (she was a stray when we got her 9 years ago- 3 vets placed her age around 2 at the time). She was due for her yearly checkup this January. Last year the vet said she had the heart and lungs of an athlete. We walk at least a half hour (often up to an hour, and sometimes even longer) about 6 days/week. She has bad hips and especially this last year started slowing down while getting up/laying down, but still seemed fit and able on walks. A few days ago, Roamona and I went on a moderate hour-long sunset hike- everything seemed completely normal in that she had good energy, a good demeanor, was enjoying all the sniffs... the only slightly different thing was I heard her toot a couple of times which is not normal for her. About an hour after our return home, she had about a 20 second fit of irregular, deep breathing and her body seemed stiff like it was seized up. This happened a couple more times within the hour. On the third time she puked with visible dog food (from eating that morning) and I thought this was all the strange breathing and seizing was about (and potentially the toots during walk). The next time she seized up, only about five minutes after the previous one, her body seized even more and she stopped breathing completely. During the seizing, a small, solid piece of poop came out as well as urine (I suppose); her tongue flopped out as well as a moderate amount of drool. I am distraught and at a lose because her death came as a complete surprise to us. She was seemingly so healthy. Any ideas what might have happened to our dog?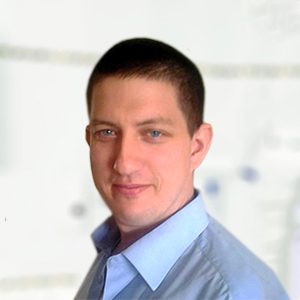 834
Recommendations
Condolences on your loss, but I am pleased to read that you took in a stray and gave her a loving home for nine years; try to remember the good times and not her passing. It is always difficult to determine the cause of death of a dog without carrying out a post-mortem; but there are some clues to indicate that there may have been some issue with her heart, if the heart isn't beating correctly there isn't enough blood being pumped around the body which would cause her to breathe more. The increased breathing may become erratic since the muscles used for breathing would be starved of oxygen and wouldn't work efficiently as normal; the seizing may have been due to a lack of oxygen to the brain. There are many conditions like conductive disturbances, stroke, brain lesions, cancer or poisoning that may cause the heart to dysfunction. Regards Dr Callum Turner DVM
Add a comment to Roamona's experience
Was this experience helpful?
Zipper
miniature dachshund
14 Years
0 found this not helpful
My almost 14 year old mini dachshund had an episode 5 days ago. We assumed he was going to pass away. He is crated at night and woke us up around 12 am with a yelp. When his crate door opened he rushed out unsteady on his feet. He then collapsed but still conscious and laid on the floor. He was breathing heavy. I could feel the heat leave his body and he felt cooler to the touch. He laid on the floor for a half hour or so then got up and went back into his crate and urinated and laid down in the urine which is extremely unusual for him. I brought him back out of the crate and placed him on a blanket on the floor. Shortly after he started licking me rather aggressively and vomited twice. The vomit had a bit of undigested kibble but was mostly frothy mucous. He then laid back down and slept for another hour or so. When he woke up I gave him water and he drank more than I have ever seen him drink. After that he slept off and on without moving much for almost a day. He did not want food or water or to go to the bathroom. He seemed as though he could not lift himself to adjust his position and only wanted to sleep. Once while sleeping he woke, sat up half way and grimaced a full open mouth grimace then laid back down. A separate time his front legs were twitching as though he was swimming, not like a puppy dream. After nearly 24 hours of this we thought we would carry him around the house to see it for the last time. While outside he seemed to perk up and started smelling the air. After a few minutes he wanted to walk around the yard. Still very unsteady on his feet he did go potty (normal pee and poo). He did eat a small amount and was very interested in food. Over the few days since then he is still eating and drinking and going potty. He is slightly unstable on his feet and walks really slow. One of his front legs slid out from under him. He wants to sleep the majority of the time and still has a bit of difficulty changing sleeping positions. He is happy to see his people and wags his tail. We didn't rush him to the vet since we thought he was going to pass and wanted him to do so at home. Now we are wondering if it may have been a stroke or something else. He does have trouble seeing and hearing but is old and that was happening before this incident. He also trembles a bit but had done so before this as well.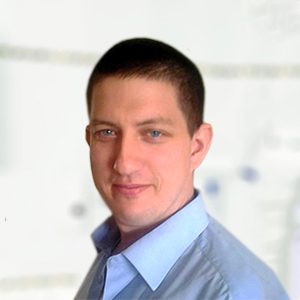 834
Recommendations
There are a few different conditions which maybe causing Zipper to be having difficulties including heart conditions (dilated cardiomyopathy, heart valve defects, electrical disturbances), fluid in the lungs (probable due to fresh outdoor air perking him up), infections, poisoning (some pyrethrins can cause paw flicking), tumours, kidney disease among other causes. You would need to visit your Veterinarian for a physical examination, x-rays (to see size of heart, look for tumours and lung health), blood tests (to check liver and kidney function) and ECG to look at electrical disturbances. Regards Dr Callum Turner DVM
Add a comment to Zipper's experience
Was this experience helpful?
Batista
Beagle
12 Years
0 found this not helpful
Has Symptoms
Panting drinking water and pacing
left leg held in awkward position
Our 12 year old Beagle was diagnosed with a heart murmur about 2 years ago and from time to time he will have this hacking type cough. Here lately it is constant and to the point that every time he does he is constantly passing gas. However, tonight he began to whine/bark/bay and he lifts his left leg up like it is causing him pain and he was also panting. His nose is also dry. We checked his heart rate and it was 64 bpm. Do you think this could be a heart attack?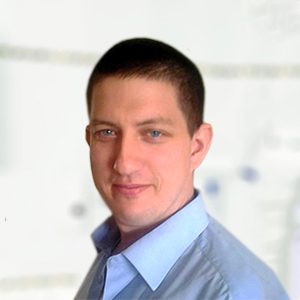 834
Recommendations
A dog's heart rate should be between 60 and 120 beats per minute, although this can vary depending on which textbook you consult. Heart murmurs can be a precursor for many different conditions depending on the type of heart sound heard, the valve affected etc… If Batista is holding his leg up, it maybe that he has injured his leg and the increase in respiration is due to pain. A dry nose isn't always indicative of illness unless it is scaly dry. I would suggest visiting your Veterinarian for lung x-rays to check the heart and lungs, as well as checking his leg for any abnormalities. Regards Dr Callum Turner DVM
Add a comment to Batista's experience
Was this experience helpful?
Millie
Boston Terrier
10 Years
0 found this not helpful
Has Symptoms
Cushing disease, shivering, convulsions
Our Boston Terrier, Millie, let out a howl Monday night, had a few convulsions and died within a minute. She about 10 years old. She had been diagnosed with cushings disease and started Vitirol (I think that is the spelling) about 10 days before. My wife said she was shivering sometimes during the day, but when I got home she met me at the door and was playing like always. We went to bed, and about 30 minutes later she howled and died. Any ideas what happened?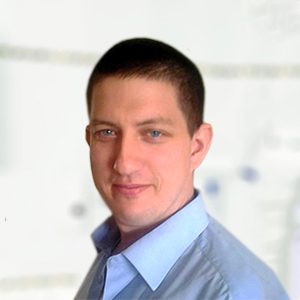 834
Recommendations
Sudden death is always distressing, especially in a loved pet who seemed healthy until death. Whilst it isn't possible to know exactly what the cause of Millie's death was, there are a few causes which fit sudden death including heart disease (including dilated cardiomyopathy or valve disorders), neurological disorders, respiratory problems, unobserved trauma and idiopathic (unknown) causes; the results of a five year study by Purdue University (published in 2012) found that 20% of sudden deaths in dogs had no identifiable cause. If you would like peace of mine, you may ask your Veterinarian for a necropsy (post mortem) to determine the cause. Regards Dr Callum Turner DVM
Add a comment to Millie's experience
Was this experience helpful?
Shadow
german shephard
4 Years
0 found this not helpful
Has Symptoms
Fast Heartbeat, stumbling, couldn't stand, drool
My 4-year-old German Shephard had something like a seizure today. One of his hind leg locked up, his jaw seemed to have locked up and he started shaking not very fast but still in a repeated manner with strong force. He then couldn't stand up and dropped on the ground continuing to move, started to foam in the mouth and released a lot of saliva. He even had loss of bowel control and vomitting on the way to the vet. We took him to the vet and they believe it is a heart condition. However, he is still in critical condition and in pain (as he keeps on whining). His heart beats very fast and the vets do not know what exactly to do. Any help on his condition will be much appreciated. Thank you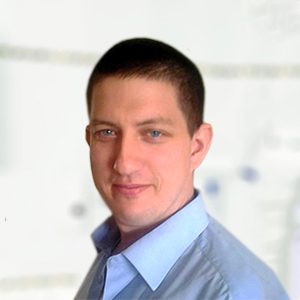 834
Recommendations
A few conditions may cause these symptoms including stroke, poisoning, brain tumour, infection, or snake bite. An ECG would be useful to keep track of any electrical disturbances of the heart as well as a full neurological examination to determine if there are any neurological problems which maybe causing these symptoms. Otherwise supportive treatment should be given until a diagnosis can be determined. Regards Dr Callum Turner DVM
We lost our 9 year old Morkie this morning. He had fallen off the bed on Monday evening or Tues morning at about 1 am. He was a bit lethargic during the morning but seemed to be doing better as the day went on. We kept him quiet and calm all day thinking it was a possible concussion. As the evening rolled around, he seemed to perk back up and was playing normal. He actually woke me up on Wed morning as he always did. He ate and we went for his walk. He seemed back to normal. After he came inside he all of a sudden seemed in a trance. He didn't want to walk and the only way he would drink was when I brought water to him in the chair. He slowly got worse and we headed to the ER Vet and he didn't make it. He started crying loudly on occasion and simply could not hold on for the 12 minute ride. We did not have an autopsy done, but I am wondering what I did wrong. He was my buddy and I don't want anyone else to make the same mistakes. He was in perfect health for a 9 year old Morkie. He hiked and walked every day and ate good food and we watched his grooming and dental care. Please help me fill in the blanks.
Add a comment to Shadow's experience
Was this experience helpful?
Stella
Pomeranian
7 Years
0 found this not helpful
My pomeranian was 7 years old. In good health.. Slightly overweight but otherwise pretty healthy. The other day she suddenly wasn't lying down only sat all day. Was panting pretty hard. Didn't eat or drink for a day and a half. I noticed she wasn't urinating. That evening she seemed worse and had very little energy. Decided to take her to the vet hospital. Suddenly in the car she dies. We tried to give her cpr and do chest compression but didn't work. She was totally fine the day before and dies the next day. I also noticed few weeks back that she would urinate frequentl all day. I wonder if that had anything to do with it. We are just heart broken and miss her dearly. Her name was stella. Can you please tell us what you think happened to our little princess.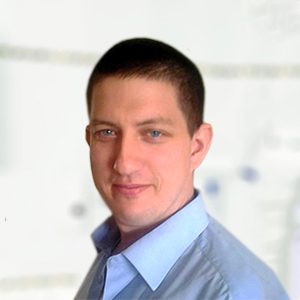 834
Recommendations
Condolences on your sudden loss, I know it is difficult to have a seemingly perfectly healthy dog pass away without warning and it is normal to ask questions. Many dogs, especially small breeds, have heart abnormalities that are congenital (from birth) and remained undiagnosed due to being generally undetectable during a regular physical examination apart from maybe a heart murmur. Some conditions like dilated cardiomyopathy may increase with severity overtime and can cause a dog to die within a short space of time. Other causes may be due to poisoning, blood clots etc… Without carrying out a post mortem we cannot say for certain the cause. However, instead of thinking about Stella's passing, think about the years of love you enjoyed with her. Regards Dr Callum Turner DVM
Add a comment to Stella's experience
Was this experience helpful?
Rico
Chihuahua
9-10 years
0 found this not helpful
My dog dislikes my brother. He growls whenever he is around. My brother picked him up and held him while telling him no. After my dog came to me standing up with his head tilted down shaking. He wasn't moving. It was over in about 2 minutes. His heart rate was 90 bpm. He seems to be normal but won't jump. What could have happened and should I worry.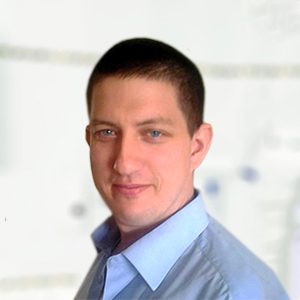 834
Recommendations
It is possible that your brother has exerted his dominance in your 'pack' (as Cesar Milan would put it) and Rico is now scared of your brother or any repercussions from actions, it sounds like Rico may be not at dominant as he once was. I would keep an eye on Rico for a day or so; but if his behaviour (like jumping on furniture) doesn't return, visit your Veterinarian for a check. Regards Dr Callum Turner DVM
Add a comment to Rico's experience
Was this experience helpful?
Spencer
Boston Terrier
13 1/2 years old
0 found this not helpful
Has Symptoms
eyes shooting back and forth
I have an aging Boston terrier. He will be 14 in September. He has had occasional seizures all of his life. Just occasionally, not very often. Usually he's seizures would consist of the usual, body tensing up, with his front legs pulled up to his ears (back legs also seize up towards his body), head down, eyes bulge - staring straight ahead, and shakes and drools. Which lasts for a minute or longer, sometimes shorter but not usually. He's usually a little wobbly for a bit once it's over. But lately he's been doing something different. It's weird. He'll just suddenly collapse, limp, and his eyes will shoot back and forth; then get up like nothing happened. The first time I saw him do this is when I was letting him out to potty. He stepped outside, fell over, (I thought a seizure at first), until I felt his body to move him and he was completely limp, his eyes were shooting back and forth, and he released his bladder. I thought he just died....until he got up after a minute and walked off like nothing happened. Though, he did seem a bit confused. He does that pretty often now. Except for the releasing his bladder part. Nothing in particular triggers it. Usually when he falls over like that it only lasts a second or two. Are these heart attacks? Or could it be a different form of seizure? Or, I think seizures cause brain damage; so could this be the damage in his brain caused by past seizures that are showing now because he's so old? I am very confused by this. Because like I said above. I am use to him having seizures, but rarely happens. And THIS is different.
(He has had tests done about his seizures, and everything came back normal. Even though by chance he had one on the way to the vet that day. He was never medicated for it, because it happened so rarely.)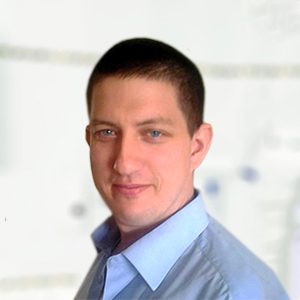 834
Recommendations
There are a few possible causes for the symptoms you are describing including vestibular disease, heart conditions (usually the heart not pumping enough blood to the brain) or seizures. Dogs don't have heart attacks like in humans, but they do have cardiac episodes which can impede the flow of blood to the body and more importantly the brain which can result in sudden collapse. Does Spencer respond when being called to during an episode? Your Veterinarian would find this useful to know. Another trip to your Veterinarian would be required to have an ECG performed to look at the electrical activity of the heart as well as an echocardiogram to look at the heart structure (look for enlargement, masses or valve anomalies). Regards Dr Callum Turner DVM
Add a comment to Spencer's experience
Was this experience helpful?
Kooky
Chihuahua
15 Years
0 found this not helpful
My Chihuahua passed away suddenly about a month ago and I am looking for answers. What happened was she was still very bright before she passed away, she even pee and poo just minutes before her demise and even had some treats. Then I proceeded to give her subcutaneous fluids under the skin. She has had this procedure for the past 2.5 months. The moment I injected the needle under her skin, she shrieked softly which was a different tone which she usually shrieked. In fact, the past 3 days prior to her death, the tone of her shriek when I injected the needle under her skin is different from what was usual. So immediately, after I injected the needle, she went lame within 30 seconds. By the time, I realised she was lame and unresponsive, I pulled out the needle, and picked her up but her body was totally lame and I think she must have passed away within 30 seconds or less than a minute after I injected the needle under her skin. The fluids has not even flow under skin much yet. In fact, my dog has an infection where her WBC (neutrophils) is high for the past 2 months, she was on antibiotics but the WBC was still high, there were about a few days, the WBC went back to normal but then it went back up and did not recover. I understand that infection and heart disease both are possible causes of sudden death. But I am suspecting heart disease is the more likely culprit because she passed away only when I inserted the needle under her skin. Could it be stress that triggers heart failure when I poke in the needle or somehow the needle had caused her blood vessel to burst or blood to clot? My dog also has congestive heart disease (Mitral Valve Insufficiency) but in her most recent heart check up (just a few days before her demise), it is still at stage 2 and has not deteriorated or spread to her right side.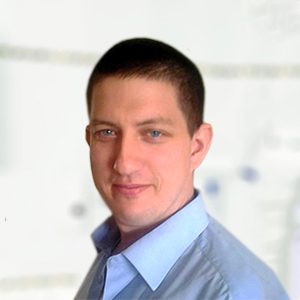 834
Recommendations
Condolences on your loss, it is normal to look for answers in times of loss. I cannot tell you with certainty what happened, but I will try to help. In older dogs, especially with heart disease, sudden increases in heart rate (like in response to pain or another stimulus) can cause the heart to beat irregularly or for the heart to fail completely. You need to realise that although Kooky has passed, she lived a long life and seems like she was cared well by you in her old age. Regards Dr Callum Turner DVM
Add a comment to Kooky's experience
Was this experience helpful?
Tilly
Staffordshire Terrier
9 Years
0 found this not helpful
my 9 year old Staffie who was on metacam for arthritis in her hind legs got up from the side of my bed walked to the her bed just a few feet away and just collapsed, her head fell in an awkward position so I knew she wasn't good, I was so upset begging, crying her name, calling her. I am sure I felt her heart beat for a minute or 2 and then she defacated in her bed, I wasn't sure if she had already passed so I scooped her up in her bed and drove to the vets and by the time I got there he said she had passed I asked him what it could be and he said her heart/blood clot. I asked for a post mortem but he said it would cost me over £600 and could still come back inconclusive What would cause a blood clot/heart problem for her to go that quick with no warning or noise from her? she was at the vets regularly with her legs and they always listened to her heart so no issues had been raised. Please help as I had just returned from a weeks holiday the night before and she had stayed at a friends house who said she was eating well and getting lots of park time, I should have been with her in her last week but this unknown is killing me I can't eat, sleep or do anything is this something that could have been prevented and also should I have done CPR on her as I wish I had no but panic just took over and I never thought to do CPR on my doggie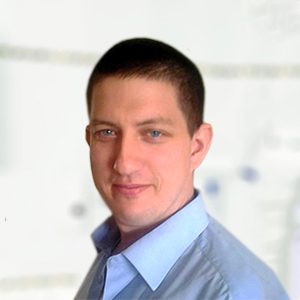 834
Recommendations
I am sorry to read about your loss, it is never good to lose a loved one, especially if you had been apart for the final week. Dogs may have heart problems that remain undetected until death, similar to when people die of heart defects in their thirties; these defects may not cause a disturbance in the sound of the heart so wouldn't be heard on auscultation. The heart or blood vessels may rupture in weak places like aneurysm leading to sudden death. Other causes may be poisoning, respiratory disorders or as your Veterinarian mentioned, unknown cause of death. During the time when Tilly fell over, it is normal that panic sets in and performing CPR on your own dog can be a stressful experience especially if unsuccessful. I would urge you to remember the good times you had with Tilly, rather than focusing on the end; it is bad for Tilly's memory if you don't think about the years of pleasure you brought each other. Regards Dr Callum Turner DVM
Add a comment to Tilly's experience
Was this experience helpful?
Bailey
Labrador Retriever
13 Years
0 found this not helpful
My 13 year old lab passed suddenly three days ago. He was diagnosed with IBD when we adopted him 18 months ago. He also had arthritis in his hips. Just over a year ago he did have an infection that had him hospitalized for a couple days, but he had very little issues after that. The vet prescribed him with tramadol for his pain as needed and we talked about signs and symptoms of when to treat the pain and when to bring him in which was mostly about refusal to eat. There were times over the last year, where he seemed in pain, stumbling, lack of appetite, but all was better after he was given Tramadol. Two weeks prior to his passing he had another episode where he seemed in serious pain, couldn't walk was breathing heavy, but still took food and water when we brought it to him. We gave him his Tramadol and by that evening he was back to normal. The night before he passed he was normal, eating, drinking, ready for a walk, went out potty before bed, even wagging his tail while I was petting him before bed. 3 hours after bed he had a similar episode to the one he had two weeks prior. He couldn't walk well, stumbled, heavy breathing. He went to lie down under a tree in our yard and couldn't get up. My husband carried him in to his bed, we gave him his Tramadol, but he wouldn't take food or water. He was restless on his bed would seem comfortable for a period and then reposition himself, but wouldn't get up to walk. He was breathing heavy,at times, but not gasping. Our plan was to give him another dose of Tramadol 8 hours after the first. Try to get him to drink water, If he still didn't improve then we would take him in. Sadly, only 7 hours after this started he was gone. I am so sad and feel guilty that maybe we should have brought him in to the vet, but it seemed so similar to what he had gone through before, which usually was better with pain pills. Any idea what could have caused his, what I consider, unexpected passing?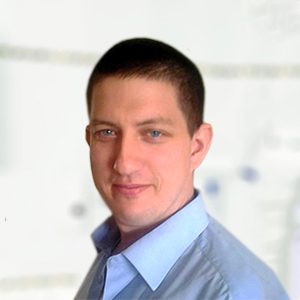 834
Recommendations
Firstly it is wonderful to read that you gave Bailey a loving and supportive home in his last months, many dogs are not so lucky. In older dogs, especially with numerous health problems death may occur at times of stress (pain); when an animal is in pain, the heart rate may increase to a point where it may no longer be an effective pump of blood around the body. I cannot say what caused Bailey's death, only a post mortem can tell. I do not believe there is any fault here on your part, Bailey sadly passed but passed in an environment where he was loved and cared for. Regards Dr Callum Turner DVM
Add a comment to Bailey's experience
Was this experience helpful?
sugar
Pomeranian
4 Years
0 found this not helpful
my 4 year old Pomeranian Sugar has a heart murmur and Here lately has been having seizures and now she is having trouble with her balance and her walking. it just started about 3 days ago and I'm quite worried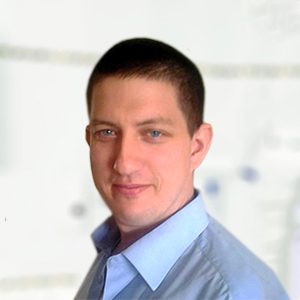 834
Recommendations
There are a few possible causes which may be related to the symptoms Sugar is displaying which may be heart related or not. In this case, a visit to your Veterinarian to check Sugar's heart health and a neurological examination. Depending on the underlying cause, medication may help. Regards Dr Callum Turner DVM
Add a comment to sugar's experience
Was this experience helpful?
Atticus
Cavalier King Charles Spaniel
12.5
0 found this not helpful
Atticus was 18.5-19 pounds and was on Furosemide, vetmedin, enalapril, spironolactone. He hadn't gotten chf yet just watching a checking up every 3 months. He was to have 40mg of Furosemide twice a day. I just noticed that I accidentally gave him 80mg Monday night, Tuesday morning, Tuesday night and Wednesday morning. Wednesday morning I also have him some Carmel corn (I know not a smart move) about 10-12 pieces. An hour I left for work and he was his normal self when I left. 5 hours later my husband came home and found three piles of diarrhea and then found the dog sleeping or so he thought on his bed. He looked like he was sleeping but he wasn't and had his mouth slightly open with just a little bit of his toungue sticking out between his front teeth. Did giving him the Carmel corn or the too much Furosemide the 4 doses ahead of his death kill the dog?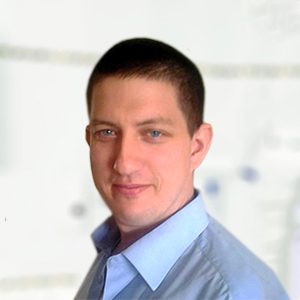 834
Recommendations
Condolences on your loss, I understand that you are wanting answers. I would like to note the link at the bottom about the use of Vetmedin from their website. The caramel corn would most probably be the cause of the diarrhoea and possibly death due to the high contents of sugar; but I cannot say for 100%. The extra dose of furosemide most probably isn't at fault as we administer furosemide at lower doses than maximum usually. Regards Dr Callum Turner DVM
www.vetmedin.com/about_vetmedin.aspx
My vet let me know that is wasn't due to the double dose of Furosemide. That there would be signs that there was a problem with him and he was acting his normal self. Based on what I told her that his heart gave out and the Furosemide at that dose would have taken more days at that dose to have seriously affected him. I'm just so sad that we weren't there when he passed. He was a terrific dog, my little boy that was always there for us. I just wanted more time with him and he wasn't at chf yet, we were giving a lot a medication twice a day and getting regular check ups every three months, blood work and scans of his heart. It is so hard!!
Add a comment to Atticus 's experience
Was this experience helpful?
Ricky
Labrador Retriever
6 Months
0 found this not helpful
Has Symptoms
Fever with temperature 103
2day my dog passed away . I'll explain it shortly 3 days back my dog was suffering with heatstroke and it was panting a lot . Day by day it was recovering the temperature was around 102 . And it has a general weakness we were force feeding him . He was taking fluids at regular intervals like coconut water , milk , glocon-d , ors , pomegranate juice . Now 2day suddenly at 1 am it started vomiting . Then we gave him coconut water . He took it . After 2:30 hours it started vomiting again . That's it . He suddenly collapsed panting a lot , made a different sound and he passed away . It looked like heart attack . And the symptoms were like heart attack .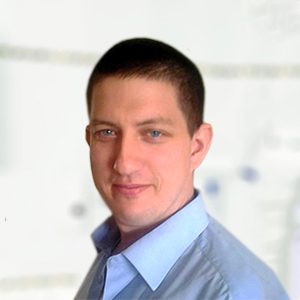 834
Recommendations
Normal body temperature for dogs is 100 - 104°F (depending on the textbook you read that can vary by 0.5°F) so at 103°F Ricky was within physiological range. The vomiting may have been caused by the milk as some dogs have problems digesting milk. I am concerned that Ricky's temperature was within the normal range for a dog and you may have used the normal human temperature range to determine there was fever / heatstroke when the cause may have been something different. Poisoning, infections and other conditions may cause the symptoms that Ricky presented. Regards Dr Callum Turner DVM
www.merckvetmanual.com/appendixes/reference-guides/normal-rectal-temperature-ranges
Add a comment to Ricky's experience
Was this experience helpful?
Izzy
Rottweiler
5 Years
0 found this not helpful
My beloved dog Izzy passed away a few weeks ago. My son came and told me she was acting funny, I went to check on her and she was sitting, Her breathing was laboured and she was listless. I checked her throat to see if she was chocking and she wasn't. She then layed down and contained to have laboured breathing, and began to ooze bm. My son and I put her in the back of my suv and ran her into the vet ( after hrs). When we got there her eyes were rolling back and she was u responsive, and her gums were "muddy" , the vet gave her an IV right away ( he had trouble getting a vein as they were collapsing) he gave her an anti inflammatory for her abdomen and antibiotics right away. He checked her temp and said it was extremely high, he tested her for parvo and it came back negative. After 1000ml of fluids via IV she started coming around, her breathing calmed down, she was responsive but still not standing up and her gums were still not linking up. The vet then got a call to the other clinic 30min away to help deliver a calf that was stuck in the birth canal. We packed up Izzy into the back seat of his truck and went to the other clinic, she was good the whole ride. When we got to the other clinic and got her into an exam room her whole body began to stiffen back and she was letting out a horrible noise on exhale, She did this for about 30 sec and then she began vomiting huge amounts of what looked like liquid bm. At that point seeing my dog suffering and knowing there was a huge chance she was asperating on the vomit as she couldn't catch her breath in between the vomiting I had the vet end her suffering. I still have no idea how this all happened or what the cause of her sudden illness was. Any ideas?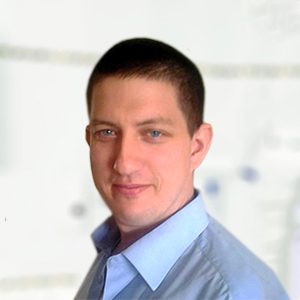 834
Recommendations
Condolences on the loss of Izzy and the circumstances of her passing. It is hard to determine cause of death without examining an animal or performing a necropsy; but from your description possible causes would be an infection, foreign body, other obstructions or pancreatitis. Without a necropsy I couldn't start to give you a definitive answer. Regards Dr Callum Turner DVM
Add a comment to Izzy's experience
Was this experience helpful?
Buddy
Papillon
14 Years
1 found this not helpful
Medication Used
Vetmedin 1.25 mg twice daily, 1 tab
Enalapril 5 mg twice per day. Half tabl
Heart attack vs seizure? Our Buddy is a 14 yr Papillion. He is 8lbs, has had a heart murmur since birth, and fortunately it has progressed slowly over his life. The murmur is a Grade 4 now and about 45 days ago we started Vetmedin 1.25 mg, twice daily, 1 tab and Enalapril 5 mg, twice daily, half tab for support. He was at rest laying on couch and started to whine to get down. I put him down and could tell he was disoriented, staggered walk, and collapsed to his side. He let out a horrific cry and limbs were real stiff. He lost consciousness and tongue was hanging out. We thought he passed away. My husband blew twice in his face and he came to. He was panting for 5 mins after episode then wagging his tail and about the house again. He never emptied his bladder/bowels. His body never shook or ran/swam on side like he was in a seizure state. Trying to determine if episode was a heart attack or seizure? Side effect of the new medications?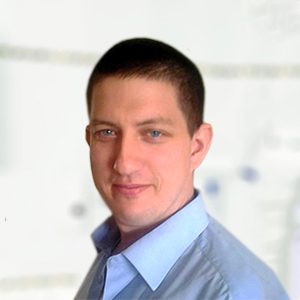 834
Recommendations
It is possible that the episode was a side effect of the Vetmedin (or enalapril) as ataxia, fainting, respiratory problems and other conditions are common side effects of the medication. Episodes like this can be distressing for owners and I understand your concern, I have included a link to the Vetmedin website where side effects and adverse reactions are noted along with their prevalence rates. Regards Dr Callum Turner DVM
www.vetmedin.com/safety_and_dosing.aspx
Many thanks for quick reply and link.
Add a comment to Buddy's experience
Was this experience helpful?
Gizzmo
Collie, Rough
6 Years
0 found this not helpful
Has Symptoms
Cant blink eye on affected side
My 6 year old collie lip is drooping on his right side he is also tilting his head to the same side and does not seem to be able to blink his eye on that side.he was normal all day and is walking fine. Did not lose bowels.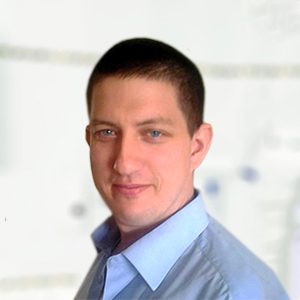 834
Recommendations
There are various causes for the symptoms you are describing including stroke, poisoning, head trauma, vestibular disorders etc… In these cases it is best to have a neurological examination performed to see what is affected and to determine treatment or management. Regards Dr Callum Turner DVM
Add a comment to Gizzmo's experience
Was this experience helpful?
Peppy
Pomeranian
7 Years
0 found this not helpful
Our dog was a pomeranian around 7 in human years. He was playing and being his normal self today not out of the ordinary, but he sounded like he may have had cold in his throat. Well he pooped twice, walked around then screamed and fainted. I started CPR and continued to massage his chest it appeared to be working. Peppy's tongue went back in his mouth but his gums and tongue was like a pale pink color. So we called the vet and he said it sounded like seizures. He told his to leave him alone and let him be in a dark room. We saw that he was urinating and vomiting, so we decided to take him to the vet. He died on the way. What do you think happened to him?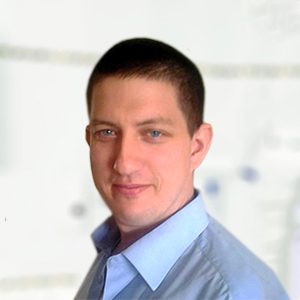 834
Recommendations
Condolences on your loss, sudden death of a loved one always throws up many questions and leaves you thinking whether you could have done more for them. There are various causes of sudden death in dogs which are usually related to a undiagnosed heart condition which can result in a tear in the heart wall or a reduction in cardiac output. Other possible causes include poisoning, trauma or systemic disease; unfortunately, without a necropsy it is impossible to say what caused the death of Peppy. Regards Dr Callum Turner DVM
Add a comment to Peppy 's experience
Was this experience helpful?
Sophie
Dachshund
13 Years
0 found this not helpful
A couple days ago, my beloved 13 year old dachshund suffered an out-of-nowhere cataclysmic accident that unfortunately caused her to pass away almost immediately. I personally was not home at the time, but from what I have heard, she had made a sudden very strange screech/howl or some sort of odd noise and her back bent downward and she lost consciousness. By the time someone rushed to see what was happening, they had an idea that she was already gone, and that the moments of short breaths followed by long periods of breathlessness might have been her body's natural response to death. We are not sure what might have been the cause or what it was. She had not displayed any sort of out of the ordinary behavior and we did not see this coming at all. Could this have been a heart attack?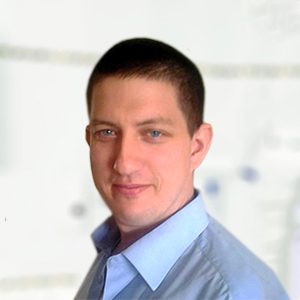 834
Recommendations
Heart attacks as we know them in people are extremely rare in dogs, other cardiovascular conditions like dilated cardiomyopathy are more common causes of sudden death in dogs; rupturing of a major artery or atria would exhibit the symptoms you are describing. I cannot give you a definate answer, but if you are looking for more answers regarding Sophie's passing a post mortem would be valuable. Regards Dr Callum Turner DVM
Add a comment to Sophie's experience
Was this experience helpful?
Boxer
Pittbull mix
6 Months
0 found this not helpful
So today my pet dog passed away suddenly without any symtoms. He was playful as usual until suddenly he colapsed stiff and whined in pain. He then passed away shortly. Before all this, he was diagnosed with a heart murmour but we didnt take it to get it checked out. I'm assuming that it was a heart attack? I'm still searching for answers.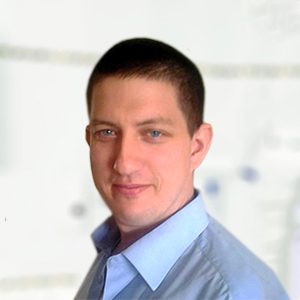 834
Recommendations
It is unfortunate that Boxer's life was cut short at six months and it is normal to ask questions to understand why and to see if there was something that you may have done differently. Heart murmurs vary in severity and other heart conditions like dilated cardiomyopathy may be present too; with heart problems, there can be a reduction in function especially at times of exercise which can lead to reduced blood flow to the brain and other complications. I cannot say what caused Boxer's death; but if you are wanting definitive answers, a post mortem would be valuable. Regards Dr Callum Turner DVM
Add a comment to Boxer's experience
Was this experience helpful?
Sophie
Border collie mix
9 Years
0 found this not helpful

My dog, a 9 year old Border Collie/Aussie Shepard mix passed away suddenly today.
I was told she was outside all day and my family couldn't find her till I got home from work around 5:30.
When my grandma went upstairs and called for her, I noticed she was not responding and breathing heavily, her tounge out.
It was white. And discolored.

After petting her a bit, she responded and moved around a bit. Then it got bad... She was stumbling and got to the point she couldn't get up. She passed away after he breathing slowed. After she passed,her head jerked for a few minutes before stopping all together.. All under an hour.

She was eating and drinking fine the day before. As well as responding to her name and her surroundings.
The day before and before that, She was still up and about,barking and being nosey. She gave no signs of being sick or in pain.
When I try to find anything it leads me to a heart attack but I'm not really sure.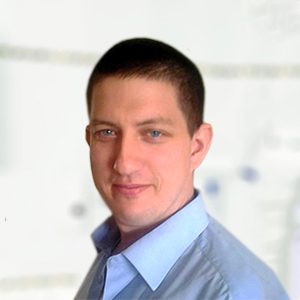 834
Recommendations
It is always distressing when a loved one passes away; unfortunately there are many different possible causes of death including poisoning or toxicity if she was lost for a period of time the day before. Heart conditions (dilated cardiomyopathy), poisoning, systemic disease, trauma and other causes may have caused death. If you are looking for more specific answers, a post mortem would reveal more information. Regards Dr Callum Turner DVM
Add a comment to Sophie's experience
Was this experience helpful?
Gretchan
Miniature Schnauzer
7 Years
0 found this not helpful
Has Symptoms
Abnormal breathing/panting
My dog died just yesterday. She was lying on the floor when suddenly she collapsed and was not moving. We immediantly rushed her the vet. They told us that she had died before we had gotten there. They said that she had had a heart attack but they didn't know why because she was not old yet and was in good condition besides her symptoms. We noticed the symptoms about week ago but never got the chance to take her to the vet. We were too late. Can you tell me why she had a heart attack?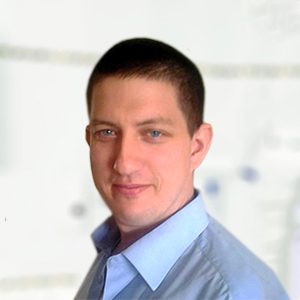 834
Recommendations
Sudden death is always traumatic as you will be left asking yourself questions like could you have done something differently. There are various causes of sudden death in dogs, dilated cardiomyopathy is a common cause of sudden death in dogs; however, with some of the symptoms you're describing, poisoning or internal disease may be another cause. I cannot tell you why Gretchen died, but a necropsy performed by your Veterinarian would be able to shed some light on the cause. Regards Dr Callum Turner DVM
Add a comment to Gretchan's experience
Was this experience helpful?
Anonymous
Bulldog
3 Years
0 found this not helpful
Our bulldog took ill on a Saturday stopped eating and drinking, vet gave him steroid injection, vit b and anti sickness and sent him home. He began to eat and drink, however took a turn for the worse on the Sunday evening becoming very stiff in rear end, Vet thought it was addisons although all bloods were clear, sent bloods away and they came back clear too. X-rays were taken but also clear. Whilst waiting for results vet gave strong steroid intravenously. Vet left overnight, returned and our dog had died! They have no idea what was wrong with him or how he died, but guess it may have been a heart attack, any idea?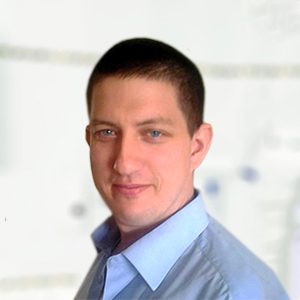 834
Recommendations
I understand that this must be a stressful time for you and that you are looking for answers, but I am unable to give you any definitive diagnosis. Heart attacks as we know them in human medicine are rare in dogs, especially in dogs as young as he was; poisoning, pancreatic disease, viral infection, metabolic disease, autoimmune disease etc… are all possible causes of death. Without a necropsy, no one will be able to give you the specific answers that you are looking for; if it is still possible, ask your Veterinarian for a necropsy so that a cause of death may be determined. Regards Dr Callum Turner DVM
Add a comment to Anonymous's experience
Was this experience helpful?
Vader
French Bulldog
10 Months
0 found this not helpful
Hi My brothers dog, was getting nurtured and had a heart attack after. He technically flat lined, but they got him back and was on a vent. Now he is breaking on his own but they think that he is blind and cant walk yet. If he makes a full recovery will he stay without sight/ be paralyzed?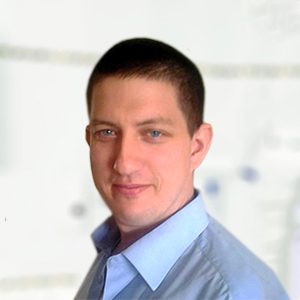 834
Recommendations
Flat lining during surgery is uncommon for a young dog, I cannot give you any indication of prognosis as the amount of time that Vader was without oxygen and the emergency treatment and time lines would vary the prognosis; unfortunately it would be a case of wait and see. Regards Dr Callum Turner DVM
Add a comment to Vader 's experience
Was this experience helpful?
Umbraticus
Labrador Retriever
10 Years
0 found this not helpful
I'm trying to diagnose my dogs unexpected death. He was a 10 yr old lab went to the vet in April and was healthy with normal blood test results. 4 months later he died and vet doesn't know why? He was healthy and active at 8pm and at 10:30pm that night he was still not showing any symptoms when I fell asleep, I woke up to groans/restlessness after 12am and decided to walk him not realizing anything was wrong. First he would not get up and just looked at me when I called him, but then he used the last of his strength to walk 30 feet where he laid down and stopped breathing within 5 or 10 minutes. When I called him, he was very slunken and every step looked as if it took all of the energy he had. He was panting funny and his tongue was a bit grey or blue. He was also laying down with his head titled slightly both before and after I had called him, which I had never seen him do before. According to the vet, the necropsy didn't show anything unusual except a slightly enlarged spleen without a tumor in it. In April he was 88lbs, the necropsy vet said he was 108lbs?

I'm trying to make sense of the symptoms, I was very watchful of his diet and expected more years of life for him. There was no indicator this was coming and I don't understand the weight gain? He was a little jealous of our new born (born in December) and I restricted his food first and then his water because he would go to eat/drink them when he was jealous and I couldn't give him all of my attention.

I wonder almost hourly if I could have done anything different and he'd be here with me today. Or if I had not called him from the bedroom into the kitchen, if he'd still be alive, amidst my broken heart I have a lot of guilt from that. Or if I should have tried CPR when he stopped breathing? I should have checked his pulse and body temperature as well, I know.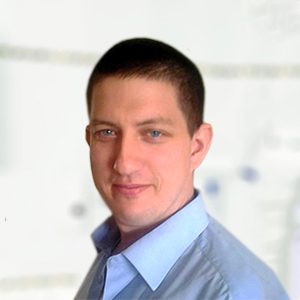 834
Recommendations
It is always distressing when you lose a loved one in unexpected circumstances, especially if they seemed healthy a few hours beforehand. I cannot give you any definitive answer to why Umbraticus died but I can name a few possibilities including poisoning, viral infection, electrical disturbance in the heart, brain tumour or head trauma; other causes like dilated cardiomyopathy would have been noted by your Veterinarian during the necropsy. I unfortunately cannot give you any further advice on what caused Umbraticus' death or if you may have been able to save him. Regards Dr Callum Turner DVM
Thank you for replying. He didn't have any vomiting or diarrhea, does that make poisoning less probable? Does his list of symptoms make any of the other options more likely?
Add a comment to Umbraticus's experience
Was this experience helpful?
Terra
Blue Nose Pitbull
3 Years
0 found this not helpful
Our 2 1/2 year old Blue Nose Pit just passed away from us on Sunday, August 13, 2017. My family has been devastated. According to her medical records she was healthy, blood work all good. She went about her daily routine and no signs of anything unusual. She went for a short swim then went running out front to greet company. She came back rolling in a small dirt patch, happy lucky go and running like usual when all of a sudden her right leg went stiff and she fell over onto her side. Of course we did not know what had happened. Her pupils dilated real big and she gasped twice and went limp. We tried rubbing her to stimulate her and calling her name, Terra, and no response. It was less than a minute and she was gone. What happened to my baby girl?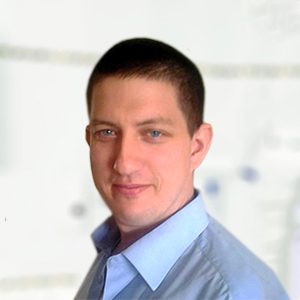 834
Recommendations
A sudden loss of a loved one at such a young age will obviously raise many questions for you; for definitive answers, a necropsy would be best to tell you the cause of death. Sudden death as you are describing may be attributable to dilated cardiomyopathy which may cause sudden death in dogs at any age and may not show up during regular checks as it is diagnosed by x-ray and echocardiography; apart from that, congenital anomalies may be responsible but a necropsy would clear things up. Regards Dr Callum Turner DVM
www.vetary.com/dog/condition/enlarged-heart-dilated-cardiomyopathy
Add a comment to Terra's experience
Was this experience helpful?
Heart Attack in Dogs Treatment Experiences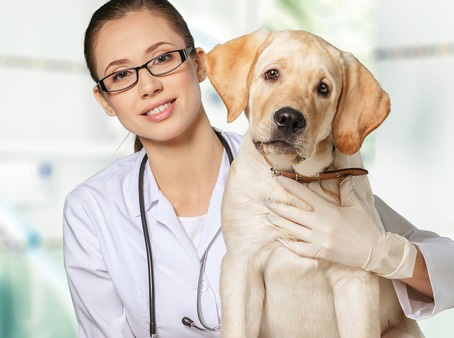 Have a veterinary treatment question?
Ask a veterinarian and get a free answer in 24 hours.
The statements expressed are only for informational purposes and should be independently verified by your local veterinarian.