What are Hair Loss?
Hair loss (alopecia) is a common disorder in dogs which causes the animal to have partial or complete hair loss. Dogs can be affected in a number of ways, including endocrine system, lymphatic system, immune systems, and skin.
Partial or complete alopecia (or hair loss) is commonly seen in dogs and can be due to a variety of conditions including skin infections, allergies, and endocrine disorders. Dogs of any age or breed can experience hair loss. The underlying cause can range from mild to serious in severity so it is important to report hair loss to a veterinarian as soon as possible.
Symptoms of Hair Loss in Dogs
Alopecia is an obvious condition and can occur at any age, in any breed, and anywhere on the body. A variety of patterns and symptoms may develop depending on the underlying cause:
Overall thinning of the hair
Hair loss around eyes and mouth
Patches of complete hair loss
Symmetrical patterns of hair loss in the same place on both sides of the body
Foul odor
Itchiness
Black or dark grey skin under hair loss
Dry, scaly skin around area of hair loss
Red, inflamed skin around area of hair loss
Oozing moisture or bleeding around area of hair loss
Causes of Hair Loss in Dogs
Some possible causes for hair loss in dogs include:
Pressure sores
Nervous chewing or licking
Foreign body reaction (thorn, splinter, glass)
Trauma and/or scarring
Post-surgical clipping
Infection (Bacterial, Yeast or Fungal, Viral)
Ringworm (Fungal infection)
Allergies (Fleas, Food, Environmental)
Allergies to shampoos
Recent vaccination (scleroderma)
Mites (Mange)
Insect bites
Diabetes
Thyroid disorder
Cushing's disease
Sex hormone imbalance
Chemotherapy
Skin cancer
Genetics (certain breeds develop hair loss in adulthood on ears, chest, thighs)
Diagnosis of Hair Loss in Dogs
If your pet is experiencing hair loss, he should be examined by a veterinarian to determine the underlying cause and treat the condition. Diagnosis is based on the onset of symptoms, pattern of hair loss, skin condition around hair loss and whether the pet is itching or uncomfortable.
Pattern of hair loss - Generalized hair loss could be a sign of mange or bacterial infection. Patches of hair loss could indicate ringworm, bacterial infection, scleroderma, mites, mange or foreign body. Hlair loss in the rump and tail base area is usually flea allergy. Hair loss from the paws and face is usually environmental allergies (Atopy). Symmetrical hair loss could be a sign of adrenal gland disorder, thyroid disorder, or abnormal sex hormone levels.(Endrocrine disorders)
Blood profile - Blood testing will allow detection of immune system conditions, hormone abnormalities, thyroid disorder, Cushing's Disease, and diabetes.
Biopsy – If skin cancer or a tumor is present, or in persistent unresponsive skin lesions, the veterinarian may want to send a sample of the affected area to the laboratory to determine diagnosis and treatment.
Skin impression Smears – Pressing a microscopic slide on the affected area and analyzing it can show the presence of bacteria or yeast.
Skin scraping – Scraping the skin with a blade to gather hair follicles onto a slide can help detect the presence of mange mites.
Luminescence – Some ringworm will glow a fluorescent green-yellow under ultraviolet light.
Allergen Elimination Trials – Feeding a hypoallergenic diet, treating fleas, or eliminating the use of certain shampoos or drugs may reveal an allergy the pet has.
Allergy Testing - skin and/or blood tests
Treatment of Hair Loss in Dogs
Depending on the diagnosis, a variety of treatments are available for hair loss.
Antibiotics (oral or topical) will treat bacterial infections.
Antifungals (oral or topical) can treat yeast and ringworm infections.
Steroids may be required to treat certain skin conditions.
Immunosuppressive Drugs or Anti Cytokine Drugs may be needed for environmental allergy (Atopy) control. Often life long treatment is needed.
Immunotherapy may be needed orally or by injection for allergy desensitization.
Behavioral medications can treat nervous chewing or licking.
Medicated shampoos or dips can treat cases of mange.
Hypoallergenic diets will often solve hair loss due to food allergies. Allergies to foods take some time to define. The veterinarian will recommend a prescription or over the counter hypoallergenic diet and explain the proper method of transitioning to the new diet.
Monthly flea preventative can clear up hair loss associated with flea allergies.
Insulin therapy often clears up hair loss associated with diabetes.
Thyroid medication and hormone therapy can reverse hair loss in hormonal and endocrine disorders.
Vitamin E, Vitamin A and fish oil supplements may be recommended for pets with certain conditions or a predisposition to dry skin or skin infections.
An Elizabethan collar (e-collar or cone) may be required to prevent your pet from licking at or itching the affected site until healed.
Surgery may be required to remove sections of skin cancer or tumors. If your pet has a thorn or splinter, the object will be removed (most often with a local anesthesia) and antibiotics and ointments can aid in healing. Neutering or spaying your pet may be required for sex-hormone disorders.
Hair loss due to chemotherapy normally clears when chemotherapy sessions are completed. Hair loss may be permanent when caused by genetics, post-surgical clipping, scarring, callouses or pressure sores.
Most hair loss when treated properly will resolve. Recurrent skin conditions may require ongoing treatment.
Recovery of Hair Loss in Dogs
Hair loss may need to be treated more than once, depending on your pet's predisposition to skin infections. Always administer treatment according to the veterinarian's instructions. Follow up appointments may be necessary to ensure the problem is resolving and any infection is clearing. Monitor your pet's skin and hair regrowth and communicate any changes or concerns to the veterinarian so they can adjust treatment accordingly.
Cost of Hair Loss in Dogs
Hair Loss can be an expensive treatment in dogs and can range from $500.00 to $2500.00 depending on the cost of living and severity of your Dog's hair loss. On average, the national cost of treating hair loss in dogs is $1400.00.
Hair Loss in Dogs Treatment Advice
Hair Loss Questions and Advice
Cheyenne
American Eskimo
13 Years
0 found this not helpful
Has Symptoms
Peels right off when it gets extremely dry.
Dry and flaky around where skin meets hair
Our dog is a American Eskimo. Had very long hair but the last year had been peeling right off. Now he has more skin than hair and not growing back. Vet called it something which I can't remember, but said it happens in long haired dogs as they get older. There is no remedy. He doesn't scratch or seem irritated but it itches around the patches where skin is dry and flaky, and eventually falls off or is peeled off, and it doesn't hurt him. He is 13 years old and harder to walk now, but still has a appetite. I'm afraid for the upcoming winter and so much skin showing when he goes out to potty. Any ideas how to make him more comfortable?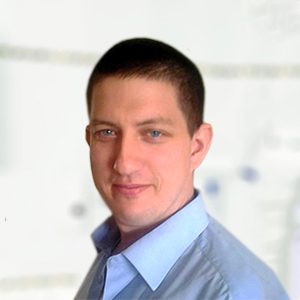 834
Recommendations
There are various causes of hair loss in dogs, especially as they age which may be attributable to infections (ringworm for example), parasites, hormonal conditions (Cushing's Disease), allergies, excessive grooming among other causes. In some breeds, hair loss occurs for no apparent reason and therefore cannot be treated as its cause is unknown (usually referred to as alopecia X). There are special coats and body warmers for dogs which they can wear which covers them well but leaves the underside open so that a dog may do his business. Regards Dr Callum Turner DVM
Add a comment to Cheyenne 's experience
Was this experience helpful?
Chocho
Golden Retriever
4 Years
1 found this not helpful
I can't figure out what is wrong and what happened to my dog. Woke up one morning to find that he is missing a patch of hair. He has been scratching himself a lot lately, but I figured it was due to the heat and him shedding. The spot with missing hair is red and seems like pus is coming from it. His other hair is sticking on the spot with no hair.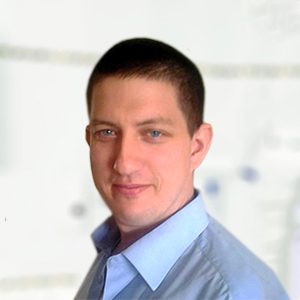 834
Recommendations
If there is pus coming from the affected patch, you need to visit your Veterinarian to get a course of antibiotics and to determine if there is an underlying cause like parasites, other infections, allergies or other irritants. For the time being, keep the area clean and clip the hair in the affected area. Regards Dr Callum Turner DVM
Add a comment to Chocho's experience
Was this experience helpful?
Shakana
Labrador cross whippet
5 Years
0 found this not helpful
I have had my dog desheded but since this the hair loss is a lot more than ever before
She has never lost hair on this scale she has been using same flea stuff and shampoo she has red little spots on her stomach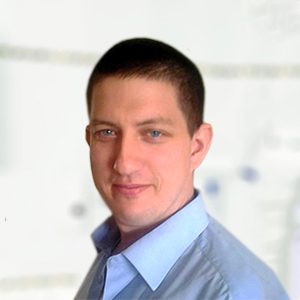 834
Recommendations
There are many causes of hair loss in dogs which may include shampoo products (even products they used their whole life), parasites, hormonal conditions, infections, food allergies (even food they've eaten for a long time), stress etc… It may be connected with some products which may have been used at the groomers; if the shedding persists, it would be worth having Shakana checked over by your Veterinarian to look out for hormonal conditions, parasites and other conditions. Regards Dr Callum Turner DVM
Add a comment to Shakana's experience
Was this experience helpful?
Kimbo
Staffordshire Terrier
6 Years
1 found this not helpful
Medication Used
Allergy Shots (kind un known)
My dog has been diagnosed with allergies. The kind is unknown but, it is thought to be a mold allergy. This is because when the mold count is high he tends to get worse. His allergies started about 3-4 years ago. He use to rub his eyes and face on anything he could until they were raw and bloody. He wears a cone now to prevent that. He still scratches and has hair loss on his hind quarters. On ether side of his spine and back legs. I can easily see his skin and it only seems to be getting worse. He has chewed a bald spot on the bottom of his tail and a few other small spots on his tail. He constantly has dry flaky skin as well. I check for fleas and never find any. They really don't have any hair to hide under anymore. I have tried changing his food and even spent a few months making his food to try to see if it was a food allergy. That didn't work. I have gotten his allergies fairly under control by getting him an allergy shot once every 2 weeks. Unfortunately this only suppressed the symptoms for about a week and a half each time. After about two weeks he is back to his normal itchy, begging to be scratched, self. I would like to know if a scratch test is worth getting done or not. I know allergy shots can be harmful if they are taken for long periods of time. So would a scratch test help me toward getting him "cured" or at least desensitized? Or is it just another test that's going to cost me an arm and a leg and do nothing for Kimbo except get him more allergy shots? I don't want him to have to wear a cone the rest of his life.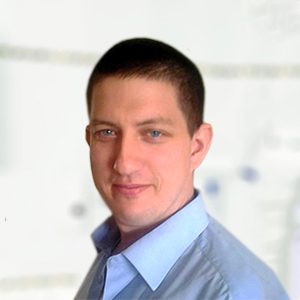 834
Recommendations
A scratch test is purely a diagnostic test where multiple allergens are scratched into the skin at different areas of the skin (usually in a grid pattern) and after a period of time the results are read by looking at skin thickening. Whilst diagnostic and not a treatment, it is very useful in severe cases to determine the allergens that Kimbo is sensitive to so that treatment or management can be directed more effectively; for example, if there is sensitivity to an ingredient in Kimbo's food, you know to find another food without that ingredient. I would recommend the test regardless of cost to help you determine the allergens that Kimbo is sensitive to. Regards Dr Callum Turner DVM
Add a comment to Kimbo's experience
Was this experience helpful?
Bailey
Lab mix
2 Years
0 found this not helpful
Has Symptoms
Small areas of hair loss on her sides
I have a 2 year old lab mix who is loosing some fur on her sides. She is still eating normally and her behavior has not changed. I noticed her skin is dry but she is not itching or uncomfortable in anyway. Is this something I should take her to the vet? I bought her oatmeal conditioner to help moisturize her skin when we wash her. Could it be something more severe?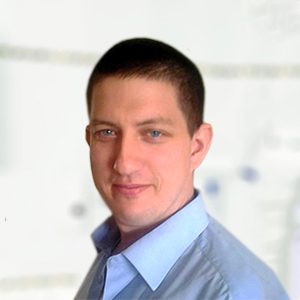 834
Recommendations
Symmetrical hair loss may be attributable to Cushing's Disease which may start with hair loss which isn't itchy. It would be best to visit your Veterinarian for a quick examination and skin scraping to rule out other possible causes to be one the safe side; best to catch something earlier rather than later. Regards Dr Callum Turner DVM
Add a comment to Bailey's experience
Was this experience helpful?
Ginger
Yorkie mix
9 Years
0 found this not helpful
My dog lost a lot of weight and her hair thinned. Took her to the vet-diagnosed with diabetes. Now her BG's are under control, so what do I do for her hair. I got coconut cream for her dry nose.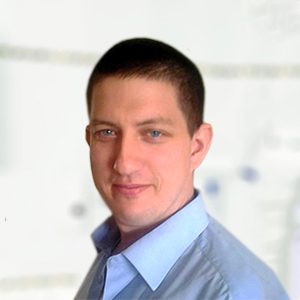 834
Recommendations
The hair is something that occurs, but there is no specific treatment to get the hair to grow back. The treatment and management of the diabetes is the goal, the hair loss may or not improve. There is no special cream or pill to help. Regards Dr Callum Turner DVM
Add a comment to Ginger's experience
Was this experience helpful?
Sigourney
Goldendoodle
18 Months
0 found this not helpful
My 18 month old Goldendoodle has been losing significant hair. She has bald patches all over her body, and her overall coat has drastically thinned. It's even coming in very coarse and strange looking along her spine. She looks a bit like she has a mohawk in her neck and back and across her hips. She has had tests run for mange, yeast, bloodwork (which only shows a slightly elevated lymphocyte reading), cortisol levels were checked to rule out Addison's Disease. We are so concerned about her. She is a black dog, and when we bathe her, hair is just everywhere. The only things that have changed in her daily life are the addition of a new puppy about six weeks ago. The two get along extremely well and play constantly. She is eating a grain free, fish based food, as we thought it might be an allergy issue. She has been grain free since birth, but chicken free for the past six weeks. We are still seeing no improvement. I would love any thoughts you might have. Thank you!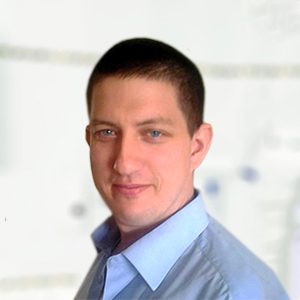 834
Recommendations
There are numerous causes for hair loss in dogs and it seems like your Veterinarian has already checked for the usual suspects. If the hair loss isn't self inflicted (excessive licking - can be seen by examining remaining hair from around a bold spot for damage) then allergies or hormonal conditions are the two main possible sources. Allergies may be environmental or food based; hormonal conditions may be related to thyroid, adrenals etc… Further blood testing would be required to narrow down a diagnosis. Regards Dr Callum Turner DVM
I have a pitbull puppy who is 4 months old who eats everything gets into the garbage likes dryer sheets and shoes grandfather was allergic to chicken and now my puppy has dry spots that he continuously licks and scratches at sometimes they will bleed after he does it I don't no what to do I cannot afford a visit at a vet's office so I've changed his diet and been putting ointment on his spots in giving him Benadryl do you guys think that is ok
Add a comment to Sigourney's experience
Was this experience helpful?
Heidi
Leonberger
17 Months
0 found this not helpful
Hello,
I would be grateful to know (1) if a skin scrape on hair follicles is done at the site of the hair loss (now bare skin circle around eye) can the hair re-grow at the scrape location or will it have been permanently damaged by the scrape and (2) can a random skin scrape be done elsewhere on the dog's body, with the expectation of diagnosis, even though no other skin is affected? Thank you.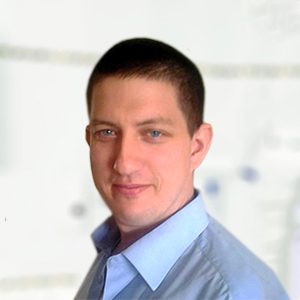 834
Recommendations
The best practice when taking skin scrapings is to take the scraping from the edge of the hair loss so that you have half of the skin without hair and half of the skin with hair; the hair would normally grow back afterwards. Taking a skin scrape from another area of the body not affected may give a false result as Demodex maybe present on the skin but suppressed by the dog's immune system. Regards Dr Callum Turner DVM
Add a comment to Heidi's experience
Was this experience helpful?
BAILEY
Beagle
Almost 4 years old
0 found this not helpful
My beagle is loosing hair. Drinks, eats, plays. Scratches frequently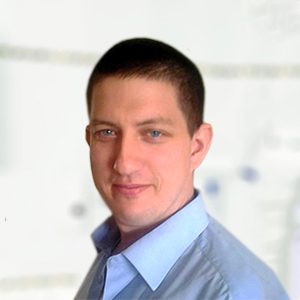 834
Recommendations
There are numerous causes for hair loss in dogs including infections (bacterial, fungal, parasitic), contact allergy, environmental irritants, hormonal disease, trauma or cancer. You would need to visit your Veterinarian for examination, skin scrapes, biopsy etc… to determine the cause of the itching and hair loss. Regards Dr Callum Turner DVM
Add a comment to BAILEY 's experience
Was this experience helpful?
Dozer
English bulldog
2 Years
0 found this not helpful
My 2.5yr old male english bulldog has had hair loss on his left flank side due to seasonal allergies but this year his usual spot has become a heart shape in the same spot but hasn't filled back in yet should I take him back to our usual vet for blood work?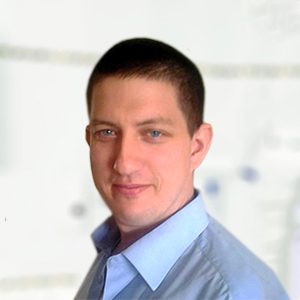 834
Recommendations
There are a few reasons why the hair hasn't filled back in after Dozer's allergy season; this can include damage to hair follicles, infection, parasites or hormonal changes among other reasons. A check of Dozer's skin (skin scrape and / or biopsy) may be useful in ruling out some usual suspects, blood tests may be required to rule out hormonal causes. If the problem is purely cosmetic (not growing or itchy) a wait and see approach may be taken. Regards Dr Callum Turner DVM
Hi, our dog was diagnosed with a mast cell tumor in his spine. According to our vet it is inoperable. We gave him prednisolone as chemo (other drugs are not available where we are) following the scheme 1 week 2 mg/kg, 2 weeks 1mg/kg and 2 weeks prednisolone every other day. Now we plan to stop the prednisolone at all. Since he's paralyzed with his back legs, he wets himself a lot and his skin is constantly irritated, but in the past week I noticed that patches of his hair are falling and now his belly is mostly bald. I can see reddening on the skin of his front legs too. My question is, is it possible that the hair loss is a result from the prednisolone treatment? We plan to move him to Benadryl and natural anti-histamines but I don't know what to do about the hair loss. He never had problems with his hair. He's also taking B17, artemisinin and cat's claw.
Add a comment to Dozer's experience
Was this experience helpful?
Ruben
Mute German sheperd ???
12 Years
0 found this not helpful
I have been told after extreme testing for any other possibility, that he is 12 years old and never be altered his testosterone levels are high. The vet wants to neuter him. Do you think this would help.
Believe me all through testing has been done. He is active, no rubbing areas but living in upstate NY he can't make threw cold winters. Please help. thank you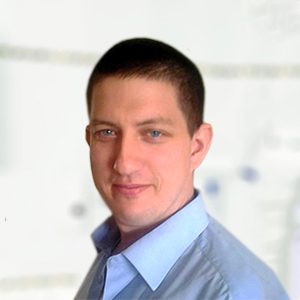 834
Recommendations
Neutering is always recommended in male dogs which are not intended to be bred (which I assume he isn't) since there is a statistically high chance of older intact male dogs developing testicular cancer and prostate cancer; there are also behavioural benefits (lower aggression and roaming) in younger dogs. Neutering Ruben may help to decrease testosterone levels (adrenal glands may take over) as well as decreasing the chance of other conditions as mentioned. Regards Dr Callum Turner DVM
My 2 yrs old dog is having severe hair fall, and the area where we hold the hair gets dettached from the body.the hair looks like dry, and not strong.what could be the reason?
.
The above mentioned problem had occured once, but at that time my dog went off his collar and was not at home,wandering somewhere and after 3 or 4 days it came back, for my surprise the hair fall problem had gone.After that once again now this problem have encountered. Is there any suspectful reason?
Add a comment to Ruben's experience
Was this experience helpful?
Hair Loss in Dogs Treatment Experiences
Sam
Chihuahua
7 Years
My 7 year old chihuahua has all over hair loss on his body. His head and neck still has hair. We have taken him to the vet and had him checked for everything from parasites to allergies and hormonal issues and everything came back negative. Our vet thinks it can be his anxiety. He is on doggy Xanax because he was chewing his toenails off due to being very nervous. My question is do you think it could be his nerves and what else can we do to help him. I feel so bad for him cuz he can't be like a normal dog. They only time I find that he is truly happy is when I am holding him but I can't carry him around with me all the time. PLEASE HELP.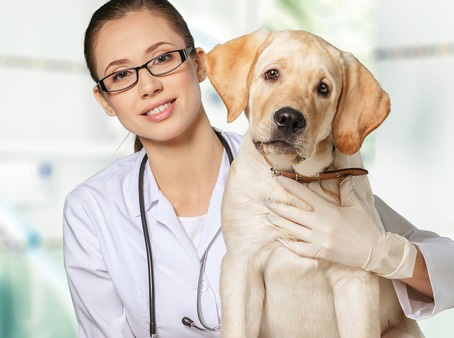 Have a veterinary treatment question?
Ask a veterinarian and get a free answer in 24 hours.
The statements expressed are only for informational purposes and should be independently verified by your local veterinarian.