What is Fluid in Abdomen?
Free fluid can build up in the abdomen when blood flow is impeded, whether due to liver disease, heart failure, or other conditions. This buildup is referred to as ascites (or abdominal effusion) and is characterized by a distended abdomen. Treatment and prognosis will vary depending on the underlying cause, since removing the accumulated fluid will not fully resolve the condition and may, in fact, encourage ascites formation.
Ascites is defined as the buildup of free fluids in the abdomen. It is characterized by a distended belly, which may be accompanied by nonspecific clinical signs such as lethargy. Ascites is itself a symptom of other conditions, most commonly liver disease or right side heart failure, and cannot be treated successfully without also addressing the underlying cause. The prognosis depends on the source of the ascites.
Symptoms of Fluid in Abdomen in Dogs
When fluid builds up in the abdomen, your dog's stomach will be visibly distended. Other clinical signs rising from the underlying cause for ascites include:
Difficulty breathing
Lethargy
Exercise intolerance
Lack of appetite
Coughing
Diarrhea
Causes of Fluid in Abdomen in Dogs
Ascites is a symptom of many other conditions. One of the most common is liver disease, which leads to an increase in pressure in the vessels that lead to the liver. When blood flow is impeded, free fluid can build up in the abdomen. Fluid can also accumulate when the liver produces fewer albumins, a serum protein that helps keep water in the blood at the capillary level.
Another common cause of ascites is heart disease, specifically right side heart failure. With congestive heart failure, the heart is unable to pump blood out effectively, leading to a fluid build-up in other areas of the body. Other causes for ascites include hepatitis, kidney failure, and hypoproteinemia.
Diagnosis of Fluid in Abdomen in Dogs
The veterinarian may make a circumstantial diagnosis of ascites based on your dog's distended abdomen and other physical findings. Laboratory testing, including blood work and a urinalysis, may be conducted both to discover the cause of the ascites and to determine your dog's overall condition. Radiographs and abdominal ultrasounds can confirm the presence of fluid in the abdomen, and a sample of the fluid can be withdrawn with a needle for cytologic examination.
Further diagnostic tests may be required to reveal the extent of the underlying condition. If the veterinarian suspects that the ascites is a symptom of liver disease, a chemistry panel, and complete blood count may be performed. Other tests, such as serum bile acids and ammonia tests, are also very useful for measuring the liver function. In cases of heart failure, thoracic radiographs, and a Knott's test may be useful for diagnosis.
A full diagnosis of the underlying condition is vital to proper treatment.
Treatment of Fluid in Abdomen in Dogs
Treatment for ascites varies according to the underlying condition. The fluid can be removed via abdominocentesis, but this is only a temporary solution, as fluid can build up again if the cause of the ascites is not addressed. Unless your dog is having difficulty breathing because of the amount of fluid in the abdomen, the veterinarian most likely will not recommend this procedure. Your dog will lose albumins along with the fluid, and decreasing pressure in the abdomen may lead to an increase in the fluid buildup.
Instead, a diuretic to increase the loss of water through urine, combined with a low sodium diet, is more often used to manage ascites. During this time, the condition causing ascites will also need to be treated, with treatment ranging from special diets for dogs with liver disease to drug therapy to improve cardiac function.
Recovery of Fluid in Abdomen in Dogs
During the recovery process, provide your dog with a quiet and secure place to rest. Keep your dog calm and restrict activity in order to minimize stress. If your dog received treatment for the condition that is causing ascites, monitor him or her daily, and check that the ascites is resolving. Your veterinarian will provide you with instructions for care and let you know what to expect over the next few days. Follow-up exams may be recommended to ensure that your dog is healing well.
The prognosis for recovery is highly variable and depends on whether or not the underlying condition can be successfully treated.
Cost of Fluid in Abdomen in Dogs
There are a few different treatments that the veterinarian may suggest. One of which may be abdominocentesis. This treatment is only a temporary fix and is usually only recommended if your dog is having trouble breathing. It can cost between $420 and $720. The other option that the veterinarian may suggest is the use of a diuretic. A diuretic can help increase the amount of water lost through urination. Combining a diuretic (i.e. Furosemide) with a low sodium diet can help reduce the fluid buildup in the abdomen. Furosemide 40mg/80mg can cost $13/$18 per 100ct. There is prescription dry dog kibble that promotes cardiac health that would be low in sodium. An 18 pound bag of this special kibble can cost $55-$78. The veterinarian may be concerned about your dog's cardiac function and may prescribe cardiac improving drugs such as Spironolactone. Spironolactone 25mg can cost between $16 and $26 per 100ct. bottle. In total, the cost of all of these treatments can range from $504 to $549. Fluid buildup in the abdomen is nothing to take lightly and should always be treated by the veterinarian.
Fluid in Abdomen in Dogs Treatment Advice
Fluid in Abdomen Questions and Advice
Dada
Golden Retriever
3 Years
1 found this not helpful
Hello Doc,
My doggy is suffering from abdominal bloat up. I did lot of research and taken him to many local VETS. they told his abdomen is filled with water and under observation till Sunday if still continue to be same they will want to go for treatment. He was all healthy last 15 days I see him lazy last 1 week his abdomen is bloated up. I beg to please provide me a solution. Where ever I am reading it says we cant guarantee his life 100%. It can cause liver damage, right heart failure, Cancer. I want him at any cost what should i do that I can save him 100%. As its started recently I am sure we can do something. Please doc you are my GOD now you are my savior . I may be sounding stupid and over emotional but I am its not my pet I have seen him as my BROTHER. He is just 3 years old. Please help me DOC. PLEASE!!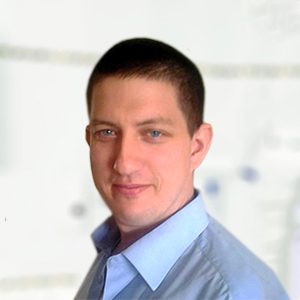 743
Recommendations
Thank you for your question. Fluid in the abdomen (or ascites) is a symptom of another disease process; usually liver failure, kidney failure, heart failure, hypoproteinemia or a tumour are the primary disease processes. Without examining Dada and having blood, biochemistry results and analysis of the abdominal fluid and urine (and possibly an x-ray to check for tumours in the abdomen) I am unable to diagnose Dada. However, if any of the diagnostic tests haven't already been carried out, I would ask your Veterinarian about them. Regards Dr Callum Turner DVM
Hello. Marley is almost 4 years old. A few months ago she was leaking urine, drinking a lot of water and very lethargic. Testing showed that her kidneys were not functioning properly. After a round of antibiotics she was back to her normal self. She has Lyme disease so we started her in doxy, but she kept throwing it up so we stopped. Then she started retaining fluid in her abdomen and hind leg. Her appetite, thirst and energy level seemed normal but she lost a lot of weight. Testing showed that her kidneys were much better than before but her albumin was dangerously low, thus the fluid retention. One day into starting antibiotics, prednisone and a blood pressure medication the fluid was absorbed- she looked normal - but still thin. Yesterday the fluid in her abdomen is back. Her vet is at a loss and we can't see spending thousands to figure it out through invasive testing. Any idea? Thank you!!
Hi, I'm only 16 and my dog has this with the fluid buildup of the fluid and he did get the temporary fix of draining the fluid but the vets day it's not from his liver or heart and that everything seems to be normal with him and that they can't find the reason why this is happening. We spent over $400.00 on it already and it's starting to build up again and the medication and food they gave us has worn off him and not working. We aren't sure what to do and we are scared. He's not an old dog, and we want to have him forever but no one seems to have the answers and the vets here aren't being any help to us. I really need to know how to help him and get him treated. And also, all if the sudden, when we let him outside to go to the bathroom, he tries to eat his poop and we have to stop him. Why is that? But if there is any way that you know that may help him, please please get back to me. We don't know what else to do.
Hi Leaannefiene, my 4 yr old dog is having the same problems. Was anything found for your dog?
My dog is 11yrs old and is a puggle. She has never had any health issues until the last two months when we took her in due to abdominal distention. She got treated for infection in her anal sacs as well and the fluid they sampled from her belly was clear and looked like water. She had protein loss, so she was treated with antibiotic for 6 wks and put on prescription diet. Levels have all improved, distention went down as well. She had ultrasound too and she had all 3 linings of her intestional and abd wall. Now, after almost a month of finishing antibiotics, her belly looks distended again. Any idea what would cause the reoccurrence??
Add a comment to Dada's experience
Was this experience helpful?
Jack
Great Dane
8 Years
1 found this not helpful
Hi Im prawin for past three days my jack stomach seems to be bloated its urination is decreased and his legs were swelled and suffering from loss of appetite kindly suggest some medical treatments.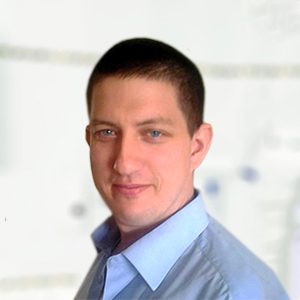 743
Recommendations
I am concerned about Jacks yellow eyes. Yellowing of the eyes, mucous membrane and or skin is called jaundice which is caused by an increase in bilirubin in the blood stream. With the symptoms you describe, there are numerous conditions which may cause these signs. Jack needs to visit his Veterinarian immediately and to have blood counts and biochemistry (particularly to check liver function and the kidneys); fluid drainage and analysis from the abdomen may be required as well. I cannot prescribe any treatment without giving Jack a physical examination. Regards Dr Callum Turner DVM
Dear Doc,
my 16 year old dachshund has had swelling in his stomach today this morning he was fine but then he puked and that is when we noticed I have done research and saw that my dog might die we are very scared please give us the information we nee
Add a comment to Jack's experience
Was this experience helpful?
Boo
Maltese
16 Years
1 found this not helpful
Our Maltese dog ... 16 years old recently (a few days) started having a bloated abdomen. Our vet did a needle aspiration to pull out some fluid and it was tinged with blood. Our vet thinks this is the end for our Boo ... liver failure or cancer. He took some blood from the jugular to send to the lab ... electrolytes I think. What other blood tests should be ordered please? His appetite is very good.

Thank you.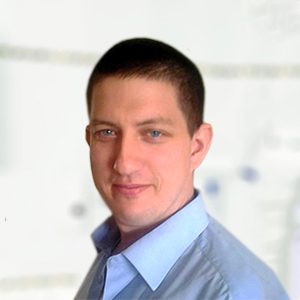 743
Recommendations
I know that this is a stressful time and that you want to do everything to help Boo, but always keep in mind his age is good for a Maltese and some conditions at that age can only be managed and not cured. To diagnose liver disease, a check of liver enzymes would give an indication of liver health and an ultrasound or biopsy would help to diagnose any structural or histological changes. A check of the kidneys (urea, creatinine, BUN) would also give an indication of Boo's general internal health. Regards Dr Callum Turner DVM
Add a comment to Boo's experience
Was this experience helpful?
Cash
American Bulldog
11 Years
0 found this not helpful
Can my dog take over the counter water pills safely?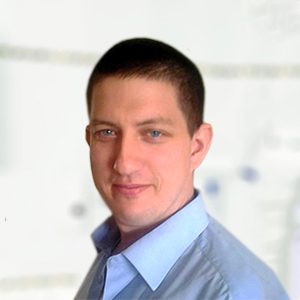 743
Recommendations
Abdominal fluid (ascites) isn't a condition in its own right, but a symptom of another disease process; it is necessary to treat the underlying condition that is causing the fluid to accumulate in the abdomen. Abdominal fluid may be caused by heart failure, low blood protein, ruptured urinary bladder or liver disease among others. You would need to visit your Veterinarian for blood tests and examination of the abdominal fluid to determine the cause of the fluid accumulation. Never give over the counter human medicine to your dog without the direct instruction from a Veterinarian. Regards Dr Callum Turner DVM
Add a comment to Cash 's experience
Was this experience helpful?
jack
Great Dane
8 Weeks
1 found this not helpful
Hi Turner,

As per your advice i consulted a vet doc he stated that jack is having the symptoms of DCM but now it is now unrinating very less only and also food intake is also reduced now it is having only 200 gms of food only, Is there any medical treatments to improve its life time cause doc said that it will come only for 6 months.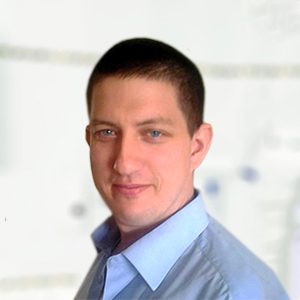 743
Recommendations
When you wrote to me last time you had noted the symptom Yellow Eye's which had led me to indicate a visit to your Veterinarian to check liver and kidney function; are Jack's eye's not yellow? Dilated Cardiomyopathy is a progressive condition which cannot be reversed; it may however in certain cases be slowed down using various medications which help assist the health of the heart and surrounding blood vessels. Depending on the level of progression of the Dilated Cardiomyopathy, treatment options may differ and may be required in larger quantities. Regards Dr Callum Turner DVM
Add a comment to jack's experience
Was this experience helpful?
rody
aspin
4 Months
1 found this not helpful
what is the treatment ido in my pupies that have acites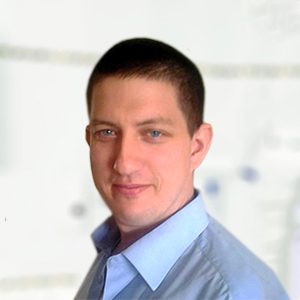 743
Recommendations
To treat Ascites it is important to identify and treat the primary condition which is causing the accumulation of fluid in the abdomen. Ascites may be caused by liver disease, heart failure, low blood protein, ruptured urinary bladder, tumours and peritonitis. The first step in treatment is to treat the cause of the Ascites whilst draining the fluid from the abdomen. Your Veterinarian will take blood tests and may take a sample of abdominal fluid for examination to help determine the diagnosis. Regards Dr Callum Turner DVM
Add a comment to rody's experience
Was this experience helpful?
Ruby
Golden Retriever
4 Years
1 found this not helpful
Has Symptoms
Release of blood with urine
Fluid filled peritoneal cavity
Ascites
My dog has been diagnosed with Ascites. The doctor says she has liver dysfunction. Her appetite from the past month is very low. I've been giving her enough eggs everyday. I don't think she has ascites due to hypoproteinemia. I need your opinion on the line of treatment to be given to her. She also released blood with her urine yesterday.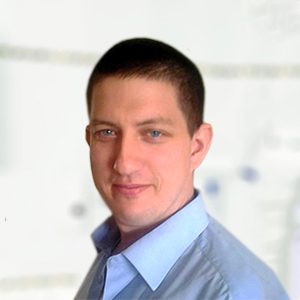 743
Recommendations
The usual causes of ascites in dogs are due to liver disease, kidney disease, heart failure, urinary bladder rupture and tumours. Usually, your Veterinarian would perform blood tests with an emphasis on biochemistry to know the function of the liver and kidney's and would also know the amount of protein in the blood; analysis of the urine would also be a useful to check for protein losing nephropathy. The treatment and overall prognosis is dependent on the underlying cause, further investigation is needed if you wish to rule out or confirm certain diagnoses. Regards Dr Callum Turner DVM
Add a comment to Ruby's experience
Was this experience helpful?
Pooh
Pomeranian
14 Years
0 found this not helpful
My dog has congestive heart failure and was prescribed lasix, enalapril and vetmedin. He recently had his gallbladder removed but suffers from diarrhea eat time I give him lasix just recently. He has been admitted twice for IV fluids and the dosage has been lowered. Nothing helps but not giving it to him at all. Any advice or alternatives?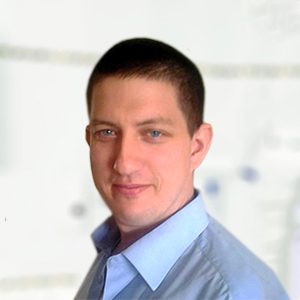 743
Recommendations
There are a few different causes of heart failure in dogs; the main causes are weak myocardial muscle and leaky valves. All three medications which Pooh is currently receiving have diarrhoea has a side effect of treatment, diarrhoea causes loss of fluid (dehydration) which would require intravenous fluids to restore hydration. For other treatments, the other option is to explore other drugs within the same drug categories to find a balance of medication which has its therapeutic effect as well as balancing off the side effects. Dietary management with low sodium and with supplemented n-3 fatty acids has been shown to be beneficial. Regards Dr Callum Turner DVM
Add a comment to Pooh's experience
Was this experience helpful?
Nikki
Lab pit mix
6 Years
1 found this not helpful
Hello Doctor,
My dog Nikki is at the vet at the moment but she had been throwing up constantly yesterday (maybe 8 times) and 6 out of those 8 times it was undigested food. The vet said she had a lot of liquid in her abdomen and ran the necessary blood tests and xrays only to find out that her kidneys are fine and her livers are fine. He said it wasn't rat poison either. So we're waiting to get an ultrasound done to find out what is going on. My question is: what are the chances it may just be an infection and hopefully nothing too serious or anything requiring surgical procedures?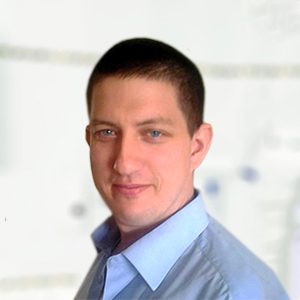 743
Recommendations
The rapid shallow breathing would be caused by Nikki not being able to depress her diaphragm when inhaling due to the fluid in her abdomen. Usually fluid in the abdomen is caused by low blood protein, right-sided heart failure, peritonitis (possibly caused by infection), liver damage, leakage from the urinary tract, endocrine disorder (Cushing's Disease) or cancer. Treatment may involve a simple course of treatment or may require life-long medical management, without examining Nikki and seeing her test results I couldn't comment further. Regards Dr Callum Turner DVM
Add a comment to Nikki's experience
Was this experience helpful?
Punkin
Bichon Frise
10 Years
1 found this not helpful
Punkin is 10 years old. He was diagnosed with SARDs at 9 in September 2015. During his work up, I was informed he had an audible heart murmur. He was diagnosed with atypical Cushings in April 2016 after numerous tests and a liver biopsy. He was also diagnosed with moderate mitral valve insufficiency in April 2016. He is responding to Cushings treatment. I am not sure what else we can do for his heart.
His weight has increased from 12.5 to 18.6 from July 2015 to September 2016. He consistently gains about half a pound every 3 months. I am very concerned about his weight gain. He snores when sleeping and dozing now. He grunts when he walks. I can tell he is uncomfortable. I understand that his heart condition will cause his cough but wonder how much fluid building in his abdomen because of the insufficiency. I was blaming his weight gain on his lover bc of his Cushings but he is responding positively to treatment. How can I decide if fluid removal would be beneficial? Is it due to his heart? As of May 2016, he was moderately MVD...with only the left side of his heart enlarged. He has been gaining belly weight for longer than that.
He wants to play...the soul is willing but the heart and blindness and belly are hindering him. I want to know how I can help. He is still a joy and is mostly happy. But I can tell he is uncomfortable.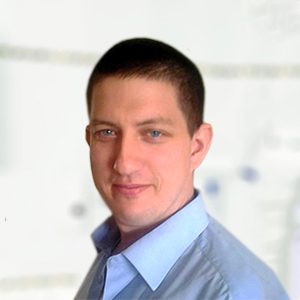 743
Recommendations
Ascites (abdominal fluid) may be caused by a variety of different conditions including left-sided heart failure; once fluid starts to accumulate on the lungs, it will also start to accumulate in the abdomen as well as in other body tissues. Also, Cushing's Disease and liver failure can also lead to ascites. The weight of the fluid in the abdomen can make movement difficult for Punkin as well as restricting movement of the diaphragm leading to other breathing difficulties; removal of the abdominal fluid would relieve this discomfort temporarily and would make life more comfortable for Punkin. Since the cause of the ascites isn't being cured (due to the chronic nature), it would recur and would need to be drained on a regular basis. Regards Dr Callum Turner DVM
Add a comment to Punkin's experience
Was this experience helpful?
Holly
Labrador Retriever
12 Years
0 found this not helpful
Hello, we have gone to our hometown vet and an animal hospital and still have no answers. My dog, Holly, has been experiencing free fluid in her abdomen for going on 3 weeks now. They took x-rays, a CT scan, blood work, a urinary test, etc. The fluid is not identified and the vets said that they don't know what or where the fluid is coming from. The urine and urinary system was fine, stomach is working normally, heart is fine, blood work was fine, nothing in the CT scan as far as cancer nor tumors, (x-rays showed some white specks that they think could be small calsifications but they are not sure), no bacteria in anything. She is up, alert, active, and acting her normal self. Originally she is about 55lb but, 3 weeks ago, she was 51lb, and now she is about 68lb. She is taking the science diet digestive wet food: 2 tablespoons every 3 hours. Not sure what to do/think.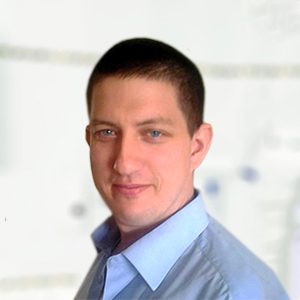 743
Recommendations
Ascites (fluid in abdomen) is usually caused by liver disease, heart failure, kidney disease, peritonitis, poisoning, trauma, urinary bladder rupture or hypoproteinemia (low blood protein). Given that x-ray, CT, blood work and urinary tests are unremarkable; the only other thing I could suggest is to check specifically the proteins in the blood (if not done already during the blood tests) and to check total protein levels in the blood; low blood protein can cause the blood to loose fluid into body cavities and limbs. Regards Dr Callum Turner DVM
Add a comment to Holly's experience
Was this experience helpful?
Ruby
Dalmatian
7 Years
0 found this not helpful
My dog had been diagnosed with ascites and gastrointestinal lining inflammation over a month ago. The doctor put her on three medications, one for the inflammation, one that acted as a diuretic and one for her liver. Initially there was improvement and her considerably bloated up stomach came down in size. Recently there was a death in the family which I think might've affected Ruby as her condition worsened considerably. She is extremely uncomfortable, never sitting or lying down. She's unable to keep down anything we feed her, and that's only when she eats. It's rather worrisome and I'm hoping you could suggest our next step as well as a suitable diet. Ruby's doctor suggested continuous treatment of the diuretic but there seems to be little to no effect now. Please help.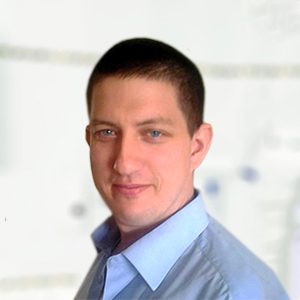 743
Recommendations
Treatment options for ascites are limited and usually involve the treatment of the underlying condition. Low levels of albumins in the blood causes fluid to leave the blood vessels and accumulate in the body cavities (usually the abdomen). Diuretic treatment is important in the treatment of ascites as diuretics remove fluid from the body. Loss of loved ones can have an impact on a dogs behaviour and it is widely believed that dogs grieve, whether this is connected to a worsening of symptoms, I cannot say. It is important when choosing a diet for a patient with ascites that the diet is low in sodium; some cardiac diets by Hills and Royal Canin have low sodium as do some Purina ProPlan Select foods; speak to your Veterinarian about Ruby's suitability for these diets. Regards Dr Callum Turner DVM
Add a comment to Ruby's experience
Was this experience helpful?
Rumour
Papillon
8 Years
0 found this not helpful
Hi I am very worried about my 8 yr old Papillon, Rumour. About 2 weeks ago she bloated up like she was 6 weeks pregnant. We got her into the vet and he did an xray that showed her liver was enlarged. He said many things could cause this and just put her on SAMe and amino b-plex. He said in a few weeks to see how she is doing. She is quite lethargic, breathing is a bit laboured but not overly, and she coughs after drinking or eating but mainly with liquids. She has always been healthy, a good weight etc. I feel maybe an ultrasound and more tests should be done to see what the cause of the enlarged liver may be if possible. I am also unsure if she should be on any meds where she is just on supplements. Blood work was done and all was normal except her urea was just on the line for low end of normal, ALT and Lipa were just on the line for high end . What type of things could cause the liver enlargement and ascites but yet blood values are relatively normal. Her appetite is normal and drinking is normal. She is just not herself though and always looks sad. Thank you Carla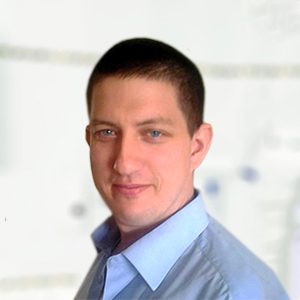 743
Recommendations
Liver enlargement may be caused by many different conditions including infection, parasites, cancer, metabolic disease, cysts, toxins or blood occlusion in the liver. Given that Rumour has some confusing clinical signs, usually ALT is elevated with AST and Serum Lipase is elevated along with Serum Amylase; given this indication I would suggest checking Rumours pancreatic health since pancreatitis can cause Serum Lipase (as well as Amylase) to increase, but will also cause liver enlargement. A simple diagnostic test (Canine Pancreatic Lipase Immunoreactivity test) would show issues with the pancreas; other tests like ultrasound may not show any lesions and may not be diagnostically significant. Regards Dr Callum Turner DVM
Hi my dog is 17 yrs old she is deaf and last few weeks she have a white glaze in her eyes .. she have a lump on her side and she seems to have fluid in her belly .. she is a bit down I her self last 2 days . Do u know what could be wrong with her please ??
Add a comment to Rumour's experience
Was this experience helpful?
Susie
Dachshund
14 Years
2 found this not helpful
I rescue and about 2 years ago took in a mini dachshund I was told they had since she was a puppy and was at that point 7 years of age. Over time her health declined. After trips to the vet and emergency vet she is at least 14 years old and has congestive heart failure. Recently her stomach became very bloated. She's extremely thin even though she eats like there is no tomorrow. When I took her into the vet he kept her for the day to drain her stomach and sent her home with lasix. Since she's had her stomach drained she isn't the same dog. She used to act like a puppy in an old dogs body. Now I can't get her to eat, she's extremely weak, has black diarrhea, her body quivers and she sleeps all day. It's been 4 days since she's eaten. I took her back to the vet 2 days ago and they gave her a steroid shot and a B12 shot to help with her appetite. She still won't eat. I've gotten some chicken broth and baby food down her with a needless syringe. But it's not giving her enough nutrition. What else can I do to help her? Why is it after the fluid was drained she changed so dramatically?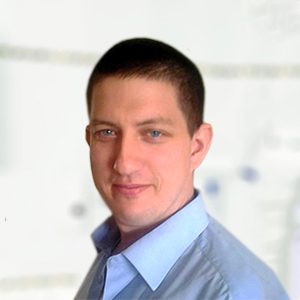 743
Recommendations
I don't believe that the change in activity and appetite is due to the draining of the abdominal fluid but more likely due to a side effect of the Lasix (Furosemide); Lasix has numerous side effects (just like any other medication), these include vomiting, diarrhoea, seizures, increased water consumption, loss of appetite and lethargy. Try finding some more palatable food which is suitable with her heart condition which may encourage her to eat, your Veterinarian would be able to recommend some diets. Regards Dr Callum Turner DVM
Add a comment to Susie's experience
Was this experience helpful?
Maxx
Shih Tzu
5 Years
1 found this not helpful
Hi. My dog is a 5-year-old shih tzu. It has been almost a month since we noticed that he is drastically losing weight and his abdomen is getting bigger. Only last Sunday we had him checked. CBC result was normal as well as his blood chem. They performed ultrasound which showed no enlargement of organs or mass. However, his liver is remarkably small. Since they found no mass and based on my dog's symptoms, they diagnosed him with small extensive lymphoma and they can't say how long my dog will last because they said the cancer will eventually eat his body. I just want to ask is there any other test to confirm this diagnosis? I am still in denial and I still want my dog to stay. Thank you so much.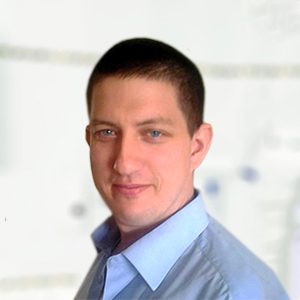 743
Recommendations
Thank you for writing back with more information regarding Maxx's condition. The diagnostic method of choice in cases of lymphoma is to take a fine needle aspirate (simple procedure) or better a biopsy of an affected lymph node to send for Histopathology where they would be able to identify the type, number and shape of cells in the sample to give a diagnosis and may assist in the creation of a treatment plan. Regards Dr Callum Turner DVM
Add a comment to Maxx's experience
Was this experience helpful?
Maxx
Shih Tzu
5
1 found this not helpful
Hi. My dog Maxx has small liver as per ultrasound. his CBC is all normal except increase in WBC. Hi blood chem is mostly normal. although ultrasound showed small liver. his vet told us his prognosis is poor and that she doesnt know how long maxx will live. she said maxx has cancer. is there any way we could treat maxx and prolong his life?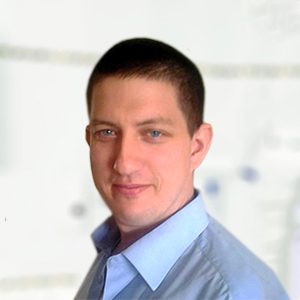 743
Recommendations
In a case like Maxx's, it is difficult to advise a course of action because there are many variables involved, which values on the biochemistry are 'mostly normal', the location of the diagnosed cancer, the type of diagnosed cancer and the spread of cancer to local lymph nodes or other organs. If the level of red blood cells are normal and Maxx has jaundice, this would indicate that the liver isn't processing bilirubin. Having not examined Maxx or seen values of test results, it is difficult to give a suggestion, visiting another Veterinarian for a second opinion is an option. Regards Dr Callum Turner DVM
Add a comment to Maxx's experience
Was this experience helpful?
Rosie
American Pit Bull Terrier
3 Weeks
0 found this not helpful
My do Rosie is a Pit/Shepherd mix. She is three years old. She has fluid pockets that keep coming back. First it was more solid, like a stress ball. This time it is more just fluid. She had a pocket the size of a small basketball in her stomach and fluid on one of her legs. The vet opened it up and released all of the fluid. She wrapped her up and has her on medicine to dry her up. We did blood work and ruled out Liver, Heart, and other organ problems. We think she may have been bitten by something, Snake or Spider but we can't find any marks from it.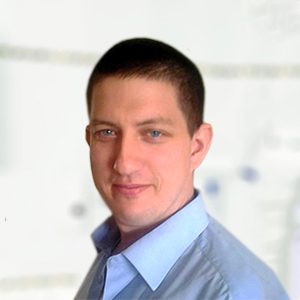 743
Recommendations
Fluid accumulation in the body may be caused by liver failure, congestive heart failure, hypoproteinemia (low blood protein), tumours or poisoning. Bites from spiders or snakes are possible and don't always leave visible puncture wounds (especially spiders). It is possible that there is a problem with Rosie's lymphatic system causing localised swelling; again this may be due to heart failure, poisoning or tumours. Without personally examining Rosie, I am unable to offer any further insight in to her symptoms. Regards Dr Callum Turner DVM
other clinical signs. Regards Dr Callum Turner DVM
Add a comment to Rosie's experience
Was this experience helpful?
Chloe
Standard Poodle
12 Years
0 found this not helpful
Hi there. I rushed Chloe to emergency last night. She was suffering from bloat - her first time she's had it - and the vets removed 2 litres of liquid from her stomach. The liquid was frothy and watery. Five days prior to last night, she was recovering from a severe gastric inflammation and was hospitalized with fluids for two days. She seemed like she was recovering nicely, but eating very little until yesterday. Yesterday she ate a good dinner of wet food and three hours later was suffering from bloat. I've had her tummy tacked (gastropexy) years ago so thankfully it didn't go into torsion. My ER vet is concerned that there is an underlying cause to the bloat, perhaps a tumor. We're getting an ultrasound on her abdomen this week. What are your thoughts?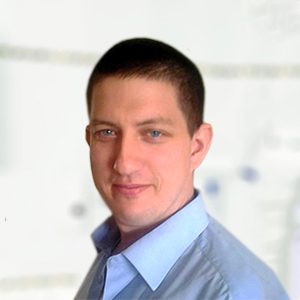 743
Recommendations
Bloat (or gastric dilatation and volvulus) is a serious life threatening medical condition with a high mortality rate. Usually bloat is caused by a dog (certain breeds – including standard poodle - are more prone to bloat than others) eating a large meal followed by excessive exercise; filling of the stomach with fluid is an uncommon condition with fluid normally accumulating in the abdominal cavity or lungs in many different conditions. Since Chloe already had gastropexy done, would have meant that gastric decompression would have been easily carried out. As for a cause of fluid accumulation in Chloe's case, I can only think of gastritis and tumours as being two potential causes; x-rays, ultrasound and blood tests would be informative tests to help determine a diagnosis. Regards Dr Callum Turner DVM
Add a comment to Chloe's experience
Was this experience helpful?
TINY
Great Dane
9 Years
1 found this not helpful
My dog is a 9 yr old male great dane named Tiny. Three weeks ago he was diagnosed with CHF and was prescribed furosemide (1 q 12hrs) and enalapril (1 q 12hrs). Currently we are waiting on special rx dog food to be delivered to our home for his condition. Tiny has lost much weight. He still eats, drinks much water, pees, and poops normally. However, I see how distended his abdomen has become lately (surely it's ascites). Also, every now and then his right paw will become swollen...not much, but very noticeable. He doesn't get much sleep because he cannot seem to get comfortable. Breaks my heart! How else can I help him get rid of that fluid? Does he need to have the diuretic dosage increased? Please advise.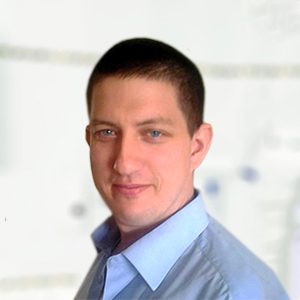 743
Recommendations
Distension of the abdomen may be caused by fluid (ascites), gas, organ enlargement or a mass (tumour for example); it is a common occurrence in dogs with congestive heart failure. It is possible that the furosemide isn't sufficient and an increased dose or alternative diuretic may be required; your Veterinarian is the one who should make that decision as Tiny is under their care; I haven't examined him therefore cannot change prescription or dosage. Regards Dr Callum Turner DVM
No Recovery
Treatment Cost: $0.00
We have set up an appointment with Tiny's vet to discuss an ultrasound and possibly increasing his diuretic dosage.
Add a comment to TINY's experience
Was this experience helpful?
Anuraag Jain
Pug
1 Year
0 found this not helpful
Has Symptoms
weekness,not eating food,not drinking water
Doctor I am having a black pug dog. From the last 1 1/2 month he Is not taking his proper diet.His abdomen is swollowing up continuously. We have consulted a lot of doctors, they said that he is having water filled I in his stomach. For this they did diagnoses and from his reports they said that his blood is less. This report is almost 20-30 days old. The doctor's prescribed him some medicines but his body didn't responded to them. We noticed that again he is not doing anything just sleeping the whole day not even taking his diet. I must add this that we forcefully with the syringe without its needle part gave him his medicines. After all this we again thought to take him to his vet. During the vet was again examining him we asked the doctor that should we admit him in a hospital.. he said wait,then he prescribed us a costly injection "DARGEN 40" he said it is for blood.. then we byed the injection and gave him, he gave him(my pug) the injection in three parts then also we noticed no change in his body then our vet again took his blood samples and in his reports he said that blood this time is much less that the blood in his last reports... then he mentioned us to take him to the hospital.. we took him to the CGS HOSPITAL, GURGAON(INDIA)near NEW DELHI.. tomorrow(25th November,2016) they admitted him... as I was not there my mom and dad took him there.. my mom told that doctors are saying there are 50-50 % chances for his life. . Now you also please tell me that will he be fine??????..... can we same him or not.. I love him very much ... please tell me.....
.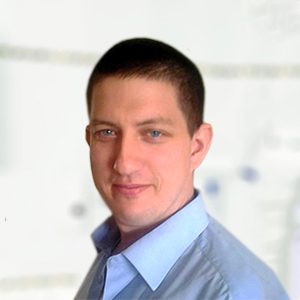 743
Recommendations
There are numerous different causes of abdominal fluid (ascites) in dogs; this can be due to anaemia, low blood protein, infection, liver disease, urinary tract problems and cancer. The other symptoms you are describing may be due to the primary condition or secondary to the abdominal fluid. Without blood test results, I cannot comment further; bone marrow sampling may be a useful diagnostic tool to determine if the production of blood cells is occurring or if it is affected. The prognosis would be dependent on the primary cause. Regards Dr Callum Turner DVM
No Recovery
Treatment Cost: $292.26
I am not in a state of telling you this.... But still.. he didn't recovered with any medicine ..... and DIED on the same day of discharge from the hospital.. 28th November,2016 at 5:25 p.m. IST
Add a comment to Anuraag Jain's experience
Was this experience helpful?
Eris
American Bulldog
3
0 found this not helpful
Hi! My dog has Congestive Heart Failure as a result from having Sub Aortic Stenosis. She has been doing great, we have her on medications that seem to be making her comfortable (feurosimide, enalapril, atenolol) She does have ascites and we're about to have it drained for the second time for her comfort. My concern is that she has lost a lot of weight. I know she has probably reached the stage in her life where her body is going to start shutting down and not processing the proper amount of nutrients for food.. she eats a regular amount, she doesn't vomit or diarrhea and has regular bowel movements. She's also very energetic and happy, aside from the occasional shortness in breath after using the stairs in the morning. Is there any way of prolonging this stage in life? Any kind of supplement, protein enhancer or anything that may help her keep a little bit of weight on for a bit longer? I'd hate to see her so energetic and full of life essentially starve to death when she's carrying on business as usual.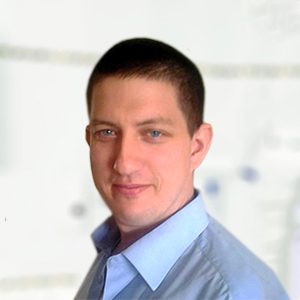 743
Recommendations
It can be difficult to maintain healthy body weight on a dog when suffering from a chronic condition, there are many different supplements and weight gain products that maybe found at your Veterinarian's Office or Pet Store; due to the number of products and the different brands available in different locations it would be best to speak with your Veterinarian to determine an appropriate diet or supplement to help Eris which takes into account any liver or kidney issues she may have. Regards Dr Callum Turner DVM
Add a comment to Eris's experience
Was this experience helpful?
Buddy
Labrador Retriever
6 Years
0 found this not helpful
Hi there,
My Labrador is only 6 years old. She developed a bloated abdomen and was taken to the vet after we noticed it being quite prominent as well as vomiting.
After blood tests and testing the fluid (a vile was taken) they confirmed it does not contain tumourous cells and all signs seem to point towards liver failure. She has since been prescribed with a tablet to support her liver and another to reduce the fluid (abdomen is 97cm diameter). However my concern is the fluid has not reduced and now her nipples are swollen and can see clear fluid coming out. She has not shown any signs of pain. Coinciding with this her nose was bleeding which we took her to the vet about, they've given her antibiotics as her nose had been cracking inside causing the bleed. Somehow since giving her the antibiotics her energy levels have risen and has regained her appetite. Please could you advise as to how we could reduce her abdomen and also any insight to her condition being treated.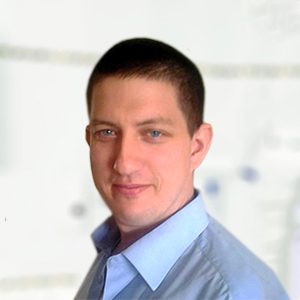 743
Recommendations
Generally in cases of liver failure with ascites: diuretics are given (furosemide) to increase the excretion of fluid through the kidneys (which should remove the fluid from the abdomen), dietary changes are made to reduce the stress on the liver and the cause of the liver failure is treated or managed as well; there are many causes of liver failure including infections, poisoning, hormonal disease, cancer, congenital anomalies or shock. Additional treatments would be dependent on the primary cause of the liver failure as the use of diuretics and dietary management are just relieving symptoms and not treating the actual cause. Regards Dr Callum Turner DVM
Add a comment to Buddy's experience
Was this experience helpful?
Mutely
Mixed
11 Years
0 found this not helpful
Our almost 11 mixed breed dog had his abdomen drained Tuesday. He has had explosive diahrea since then, with a lot of air coming out and a lot of straining. He has CHF and is on Lasix and sometching to help the lasix. He has a good appetite and is drinking ok but the diahrea is sudden and uncomfortable. We're not going to sue, but is there a possibility that something was punctured when they drained him and that's what's causing all the air? What should we do?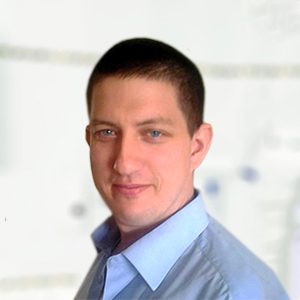 743
Recommendations
A lot of air coming from the anus along with diarrhoea isn't unusual, it is just overactivity of the intestinal tract which may be attributable to numerous different causes. You could try to increase the fibre intake with plain canned pumpkin to try and firm up the stool, but all the gas and diarrhoea may be caused by infection, food intolerance etc… Regards Dr Callum Turner DVM
Add a comment to Mutely's experience
Was this experience helpful?
lacey
Bull Terrier
3 Years
0 found this not helpful
Hi, my dog is due for an abdocentesis in a weeks time. my dog has congestive heart failure and has troubles sleeping on her side. She now sleeps on her stomach. I noticed the vet i take my dog too always lies her on her side for the ultrasound guided abdocentesis. Can the u/s guided abdocentesis be performed while standing?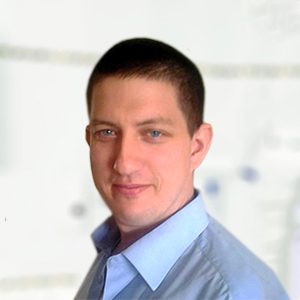 743
Recommendations
An abdominocentesis is usually performed in a recumbent position to help restrict the movement of an animal and to have the best location to tap the fluid without puncturing any abdominal organs. Regards Dr Callum Turner DVM
www.vetary.com/dog/condition/abdominocentesis
www.cuvs.org/pdf/pdflinks/Abdominocentesis.pdf
Add a comment to lacey's experience
Was this experience helpful?
Fluid in Abdomen in Dogs Treatment Experiences
Doberman Pinscher
7 Years
I took my Dobi into the ER after she became bloated and was having trouble going to the bathroom. They immediately checked her for bloat which came back as a no and then they did blood tests, x-rays, and ultrasounds. Everything came back normal for her blood tests, they checked her heart and everything was functioning great they said but they found a mass in her abdomen. When they went in during surgery they found surgical gauze that was left in her after her spay 6 years ago. They said that her intestines were inflamed and that they were a little scarred but no major damage amd that it would take a while but that the fluid being produced would take some months to go away due to how long the situation had been going on. I'm worried still though and don't know how long is too long. I keep getting told it will get better but Its been nearly 2 months and I just made them drain some of the fluid because of how full she was. They got 6 liters off of her which and it's been 1 week and a majority of it is already back.
Easy
Cane Corso
I need help my 3 month old puppy is having kidney failure his cre are 7.3 he is having fluid leaking into his stomache should I continue to give him saline solution no he is not eating or drinking on his own yet the doc can not figure out what wrong yet he has sugar in urine and not in his blood his phosphates are low he just started urnating and he his doing lots of it
Cookie
Yorkshire Terrier
7 Years
Hello, My dog is 7 years old and he is a Yorkshire terrier, we took him to the vet and was told that they can't find what's causing the fluid. He is under medication for life and on a strict diet. Do I have to take him to the vet everyone once in a while to get some of the fluid out? And btw everything is fine with him he's acting normal and no symptoms are shown besides his bloated stomach. Thank you
Jada
pitbull
11 Years
Our 11yr old pit bull has fluid build up in her abdomen. We took her to our vet who did X-rays and then an ultrasound with fluid draining from abdomen, and around the heart. $1700 later. They told us enjoy our time with her she has a tumor at the bass of her heart. Is there really no hope for her?
Yuna
Labrador Retriever
3 Years
My dog was diagnosed with a kidney problem and shows ascites as a symptom. She's 3 years old and was advised to take furosemide. Her amount of pee has increased but we're not seeing any improvement in terms of her belly size. She's been on medication for 2 weeks and the vet increased her dosage this past weekend. How soon before furosemide helps with her condition. She has become more lethargic in the past few days, her appetite has not waned though.
Fiona
Papillon
12 Years
My 12 year old papillon was diagnosed with fluid in her abdomen. After doing an ultrasound & x-rays, there was nothing found but yet she still has the fluid. Had a bladder infection which was cleared up with antibiotics & is currently on metronitrazole & antibiotics. Also a bland diet, but past 2 days doesn't want to eat much. Vet wants to put her on steroids. What can be the problem?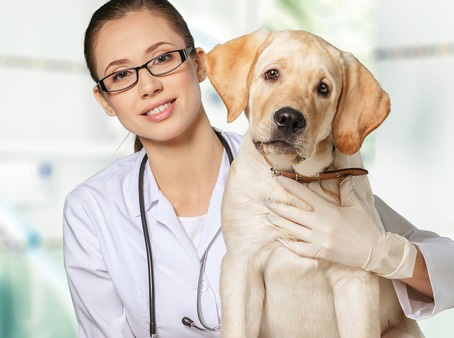 Have a veterinary treatment question?
Ask a veterinarian and get a free answer in 24 hours.
The statements expressed are only for informational purposes and should be independently verified by your local veterinarian.