What is Fainting?
Fainting, also called syncope, is a loss of consciousness that is typically due to a lack of normal blood flow to the brain. Fainting in dogs is typically attributed to one of two main problems: neurologic (e.g., brain or spinal cord) or cardiac (e.g., heart arrhythmias, etc.).
Fainting or syncope is defined as loss of consciousness accompanied by loss of postural tone for a short time because of a temporarily insufficient supply of oxygen or decreased delivery of essential nutrients (e.g. glucose) to the brain. During a fainting episode of a dog will collapse and the limbs may become stiff or the dog may paddle its legs. The most susceptible breeds are Boxer, Doberman and Great Dane. This syndrome is often associated to cardiac disease therefore; identifying the underlying cause is crucial.
Symptoms of Fainting in Dogs
Flaccid and sudden collapse
Usually there is no urination or defecation during the episode
Dog is unresponsive during the episode
Abrupt and complete recovery
Pale mucus membranes
Causes of Fainting in Dogs
Most syncopal events in dogs are due to a temporal reduction in brain blood flow. A decrease in cardiac output or less vascular resistance reduces arterial pressure and may result in reduction of cerebral blood flow. Cardiac diseases are related to two-thirds of the syncope episodes seen in dogs and cats.
NeurologicCardiac
Abnormal heart rhythms
Atrioventricular block
Ventricular tachycardia
Ventricular fibrillation
Heart tumors
Others
Low concentration of glucose, calcium, sodium in blood
Use of diuretics and vasodilator drugs
Characteristics
Flaccid and sudden collapse
Usually there is no urination or defecation during the episode
Dog is unresponsive during the episode
Abrupt and complete recovery
Pale mucus membranes
Diagnosis of Fainting in Dogs
It is important to provide the veterinarian with as much information about the fainting episode as possible, this will help him/her to distinguish seizures from syncope and to identify the underlying cause. Since most fainting episodes occur in the presence of the dog owner and not of the veterinarian it is important to pay attention to how the dog collapses. Taking a short video, if possible, and showing it to the veterinarian, can be a great way of helping your pet.
Fainting is not a disease but a syndrome; therefore, it is very important to identify what is causing the episodes in order to adequately treat the patient. Diagnosis starts with a through physical examination and gathering of the patient's clinical history. Owners should inform the veterinarian about any drugs that the patient is taking.
The veterinarian will start with a thorough physical examination to detect any abnormalities, especially in heart function. Meticulous auscultation will allow detection of cardiac disease signs such as a murmur, arrhythmia, pulse deficit or signs of reduced cardiac output such as pale mucous membranes. If there is evidence of cardiovascular disease the following diagnostic test may be needed:
An electrocardiogram (ECG) to assess resting heart rate and rhythm
Echocardiography to assess cardiac dimensions and function
Full haematology and serum biochemistry to assess whether there is evidence of reduced organ perfusion and/or other systemic disease
Thoracic radiographs to assess whether there are signs of congestive heart failure
Treatment of Fainting in Dogs
Syncope episodes are temporary and reversible; once the cause of syncope has been identified the veterinarian will recommend an appropriate treatment. For example, if an abnormally low heart rate is detected, the dog may need a permanent pacemaker to stimulate heart function. If the episodes were caused by a given medication, treatment withdraw will probably suffice.
Recovery of Fainting in Dogs
After a fainting episode it is important to detect the cause and to prevent recurrent episodes. It is important to be vigilant of any future episodes and, in such cases, contact your veterinarian immediately. If cardiac insufficiency was the cause, strenuous exercise should be avoided and the veterinarian's indications should be followed rigorously. In these cases, patients tend to have poor prognosis. Dogs with fainting history will probably need various medical check ups during the year.
Cost of Fainting in Dogs
Fainting can be an expensive treatment in dogs and can range from $2500.00 to $6000.00 depending on the cost of living and severity of your Dog's fainting. On average, the national cost of treating fainting in dogs is $2800.00.
Fainting in Dogs Treatment Advice
Fainting Questions and Advice
Malcolm
Shih Tzu
12 Years
0 found this not helpful
I have a 12 yr old shih tzu who has suddenly started having episodes and was wondering if it could be congestive heart failure. He also has a skin condition and was recently treated for worms. He has very little physical activity.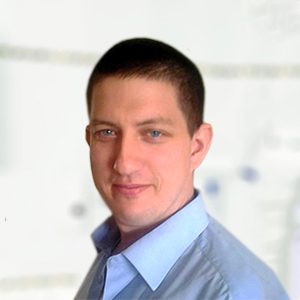 743
Recommendations
Coughing is usually the first symptom of congestive heart failure along with lethargy and a loss of appetite; the yelping and falling back may be due to pain from numerous causes. Taking Malcolm to his Veterinarian for an examination (auscultation and x-rays would be the basic examination) would be best to give you a diagnosis and for your Veterinarian to discuss treatment with you. Regards Dr Callum Turner DVM
Add a comment to Malcolm 's experience
Was this experience helpful?
Tiny
Chihuahua
13 Years
0 found this not helpful
Has Symptoms
heavy and frequent sleeping
My dog fainted shortly after eating some chicken. That's what I believe happened because I looked over and she was passed out on the ground laying on her side. Her eyes were closed and she was making a soft whimpering noise. I called her name several times and she was unresponsive to me. She opened her eyes about 15 seconds later. She couldn't get up because her legs gave out on her. What could be the cause? I know she is old, but I am really concerned.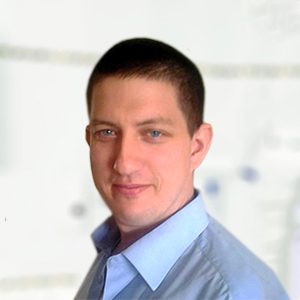 743
Recommendations
There are numerous different conditions which may be affecting Tiny which may be connected to eating (postprandial hypotension) and other conditions like heart conditions, neurological disorders, hormonal, metabolic etc… I cannot really suggest anything without examining Tiny, it would be best to have a neurological examination and blood tests with your Veterinarian. Regards Dr Callum Turner DVM
Add a comment to Tiny's experience
Was this experience helpful?
Lexy
Maltese
13 Years
0 found this not helpful
Lexy, my 13 year old Maltese had 2 fainting episodes today. She was previously diagnosed with a Grade 5 heart murmur (?) and tracheal collapse. Prior to both episodes she was coughing. Veterinarian prescribed Vetmedin 1.25 - 1 tablet in morning and 1/2 tablet in evening. I understand that this is to allow the heart to beat stronger thereby improving blood flow.

My question is: should another of these episodes happen, what should I do right at that time? She was completely limp and unresponsive both times. I picked her up, kept gently shaking her, calling her name. Is there anything else I should do?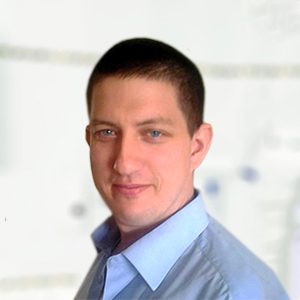 743
Recommendations
It can be distressing when you see your loved one go limp after a coughing fit; this would be due to the lack of oxygen to the brain causing Lexy to pass out, which stops her coughing so she can start breathing normally again. Without treating the tracheal collapse (which may not be desireable in an older dog) or respiratory infection if present, there isn't really much to do. Supplemental oxygen after an episode may help but the procurement of equipment make it prohibitive. Regards Dr Callum Turner DVM
Add a comment to Lexy's experience
Was this experience helpful?
Angel
Jack Russell Terrier
11 Years
0 found this not helpful
I have an 11 year old Jack Russell Terrier who fell over stiff a couple days ago after coughing and now is breathing rapidly (34 breaths per minute). She is at the worst at night. She was diagnosed with a stage 3 heart murmur 6 months ago. Could this be her heart failing?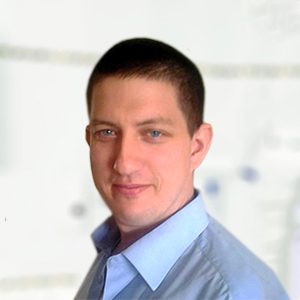 743
Recommendations
Fainting has two main causes; neurological problems or not enough blood circulation to the brain usually due to low cardiac output, if Angel's heart doesn't supply enough oxygenated blood to the brain she may faint and recover afterwards. The physiological resting respiratory rate in dogs is between 18-34 putting Angel at the top of the normal physiological range. Whilst fainting isn't a direct sign of heart failure, it maybe a sign of heart failure in smaller breed dogs like Jack Russell Terriers with chronic valve disease. I would recommend visiting your Veterinarian to have a look at Angel (an echocardiogram would be useful in the diagnosis) as medical management may help to reduce the work load on the heart. Regards Dr Callum Turner DVM
Add a comment to Angel's experience
Was this experience helpful?
Kalou
Doberman Pinscher
4 Years
1 found this not helpful
Kalou was completely fine but fainted twice while running in the forest 4 days ago. When he was back he just got on his feet and continued running like nothing happened. Since then theres no symptoms but Im still worried it might happen again.
On auscultation I couldnt detect any murmurs or abnormal sounds, but the heart rate increases sometimes very sudden for several seconds and goes back to normal.
Maybe you have some ideas?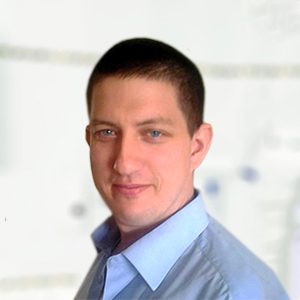 743
Recommendations
There are a few different causes of fainting in dogs including dilated cardiomyopathy, heart arrhythmias, narcolepsy, brain inflammation, brain tumours, side effects of some medications or low blood pressure; approximately 65% of fainting episodes are heart related. With Kalou being a Doberman, there is a 44% chance (according to one study) of him having dilated cardiomyopathy; there may or may not be sounds during auscultation, but an x-ray of his chest would show heart enlargement. Also, an ECG would be a useful diagnosis tool to look for any other heart irregularities including blocks, arrhythmias and fibrillation. Regards Dr Callum Turner DVM
what is the reason when the dog suddenly fell abruptly after urinate and then suddenly he stood as if nothing happened, one time I noticed blood in his mouth as he bit his tongue . Please help me , what is the cause of it ? I'm just worried for my vet.
Add a comment to Kalou's experience
Was this experience helpful?
Bandit
Boxer
1 Year
0 found this not helpful
my dog got really excited and just fell over stiff. got back up in a few minutes totally fine but seemed startled.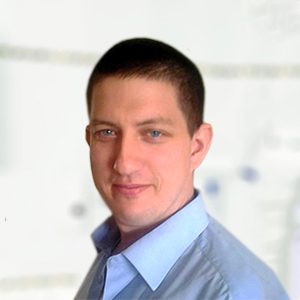 743
Recommendations
It sounds like Bandit may have narcolepsy; it can occur when a dog gets over excited they just collapse to the floor and then get up like nothing happened; it can be misdiagnosed as a seizure, but seizures are usually violent episodes with shaking, incontinence etc… There is no treatment for narcolepsy, but it is harmless and doesn't progress in severity. Visit your Veterinarian for a neurological exam to ensure that nothing more sinister is occurring. Please check the link below. Regards Dr Callum Turner DVM
https://www.vetary.com/dog/condition/narcolepsy-and-cataplexy
Add a comment to Bandit's experience
Was this experience helpful?
Bruno
English bull mastiff
6 Years
0 found this not helpful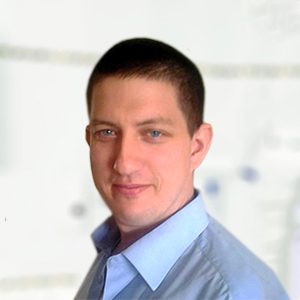 743
Recommendations
Fainting in dogs is something that should never be ignored and should be investigated to ensure that the cause isn't something more serious. Fainting in dogs may be caused by heart disease, lack of blood flow to the brain, brain tumours, infections, low concentrations of blood constituents, poisoning, side effects of medication or narcolepsy (usually occurs after excitement or other stimulus). A physical examination including chest x-rays, blood tests and other tests would be carried out to help determine the cause. Regards Dr Callum Turner DVM
Add a comment to Bruno's experience
Was this experience helpful?
Fainting in Dogs Treatment Experiences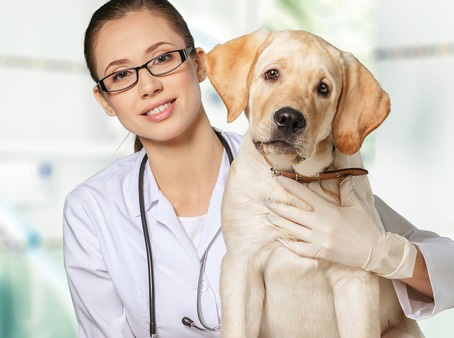 Have a veterinary treatment question?
Ask a veterinarian and get a free answer in 24 hours.
The statements expressed are only for informational purposes and should be independently verified by your local veterinarian.