What are Breathing Difficulties?
Dyspnea, or troubled breathing, and tachypnea, or rapid breathing, panting or coughing can all be signs of serious underlying problems and should be considered medical emergencies if they persist.
Difficulty breathing is a sign of a labored respiratory system. Your dog's health depends upon the respiratory system to take in oxygen and deliver it to the red blood cells and throughout the body's organs. The causes for breathing difficulties are varied, and dogs of all ages, breeds, and both sexes are susceptible; however, specific breeds and types of dogs are more susceptible to suffer particular underlying causes of breathing difficulties.
Very large and giant breeds of dog are more likely to experience cardiomyopathy and congestive heart failure. Small, toy breeds, such as the Chihuahua, Yorkshire Terrier, and Pomeranian, are most likely to suffer from tracheal collapse. While small breeds, such as Maltese, Italian Greyhound, and Poodle are predisposed to tracheal collapse, chronic bronchitis, and chronic mitral valve disease. Short-faced breeds of dog, such as bulldogs, are more likely to have congenital breathing difficulties due to narrowed nostrils and elongates soft palates, as well as tumors in the lungs and near the heart.
Rapid breathing or panting can also be normal reactions to exertion or heat; if you suspect this to be the case, let your dog rest and cool off to see if her breathing returns to normal.
Symptoms of Breathing Difficulties in Dogs
Dyspnea (Troubled Breathing)
Visible movement of chest and stomach during breath
Flared nostrils during breath
Open-mouthed breathing
Noisy breathing
Head held low and extended; elbows bowed out
Tachypnea (Rapid Breathing)
Breathing more quickly than normal, with a closed mouth
Panting
Breathing more quickly than normal, with an open mouth
Shallow breaths
Tongue hanging out
Causes of Breathing Difficulties in Dogs
Dyspnea
Foreign object stuck in throat
Elongated soft palate
Small nostrils
Ascites, or fluid in the belly
Bloat, or air in the belly
Enlarged liver
Bacterial or viral infection
Tumors
Allergies
Asthma
Injury to chest wall
Reaction to toxin from tick bite
Reaction to toxin from Botulism
Heart failure
Pulmonary edema, or heart failure with fluid in the lungs
Blood in the chest surrounding lungs
Bleeding into the lungs
Pneumonia
Infectious tracheobronchitis, or a kennel cough
Heartworm infection
Tachypnea
Anemia, or low red blood cell level
Hypoxemia, or low blood oxygen level
Asthma
Tumors
Pulmonary edema, or heart failure with fluid in the lungs
Bleeding into the lungs
Panting
Pain
Reaction to certain medications
Elevated body temperature due to external temperature, fever, or exertion
Diagnosis of Breathing Difficulties in Dogs
Difficulty breathing should be considered an emergency, and you should take your dog in for veterinary attention as soon as you determine there to be a problem. As there are so many possible causes for your dog's difficulty breathing, it is important for you to give a thorough account of the symptoms and their onset, as well as any recent incidents that may be related.
The veterinarian will begin by conducting a thorough physical examination that will include detailed observation of your dog's breathing and listening to her chest and lungs. The veterinarian will press on your dog's windpipe to try and induce coughing, in order to observe the cough. Depending on the severity of your dog's difficulty breathing, oxygen may be administered at this time in order to stabilize your dog before additional tests can be conducted.
Your dog's blood oxygen and carbon dioxide levels will be tested in order to determine the severity of your dog's breathing difficulty. A urinalysis, complete blood count, and chemical blood profile will be taken in order to identify possible causes such as anemia, infection, presence of heartworm or toxin, or impaired organ functionality.
Further testing will depend upon the area of concern, with x-rays and ultrasounds being utilized in order to examine the condition and function of the heart, lungs, and abdomen; extraction of any fluids built up in the chest, lungs or belly for clinical evaluation; and/or an electrocardiogram to measure the heart's electrical activity; an endoscope to visually examine your dog's nose and airways.
Treatment of Breathing Difficulties in Dogs
As there are many varied causes of breathing difficulties, there are many options for treatment that will depend upon the diagnosis. Often treatment will involve continued oxygen therapy to stabilize your dog while the primary cause of the breathing difficulty is addressed. If any fluid has accrued in the lung(s), it will need to be drained with a needle in a process called thoracentesis. Diuretics may be used in order to treat heart failure. It is important to seek treatment right away because the sooner your dog can receive oxygen therapy, the sooner you can prevent and reverse poor functioning and possible damage of organs from lack of oxygen.
Recovery of Breathing Difficulties in Dogs
Carefully following the veterinarian's specific recovery instructions is paramount, and these will vary depending on your dog's diagnosis. When you are able to bring your dog home, you will need to manage his activity until the veterinarian determines he his healthy enough to return to normal activity. This may involve cage rest, decreasing access to the outdoors and limiting stimuli. Designing a comfortable and relaxing environment will improve your dog's road to recovery. With some diagnoses, this may be a temporary measure; however, with others, this new limited activity routine may be necessary throughout your dog's life. Continue to monitor your dog's overall health and breathing, making sure to consult the veterinarian if breathing problems resurface.
Cost of Breathing Difficulties in Dogs
Breathing Difficulties can be an expensive treatment in dogs and can range from $500.00 to $5000.00 depending on the cost of living and severity of your Dog's breathing difficulties. On average, the national cost of treating breathing difficulties in dogs is $1200.00.
Breathing Difficulties in Dogs Treatment Advice
Breathing Difficulties Questions and Advice
Teddy
Bischpoo
1 Year
0 found this not helpful
My dog is 7 lbs. He has a sensitive trachea. I was walking him tonight and he was pulling and choking himself and starting having difficulty breathing. It has been 2 hrs. he is doing ok as long as he doesn't start running around. When he gets excited he starts choking. Do you think he irritated his trachea or could he have done more damage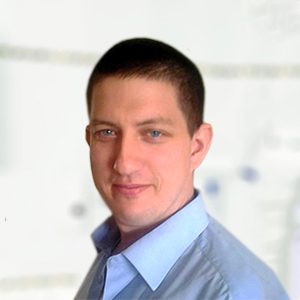 402
Recommendations
Both bichons and poodles are prone to a condition called tracheal collapse where the windpipe flattens causing breathing difficulties. Common signs are breathing difficulties, wheezing on inhaling, honking cough and exercise intolerance. If the breathing difficulties continue, visit your Veterinarian or Emergency Veterinarian for an examination (and possible oxygen therapy). Regards Dr Callum Turner DVM
Add a comment to Teddy's experience
Was this experience helpful?
Chase
Chow golden retriever
5 Years
0 found this not helpful
Our new rescue is positive for hear worm and Lyme. I noticed today he started having rapid breathing. Over forty times a minute. Is this from the heart worm? He's being treated for the heart worm now. Only Doxy, prednisone and tramadol.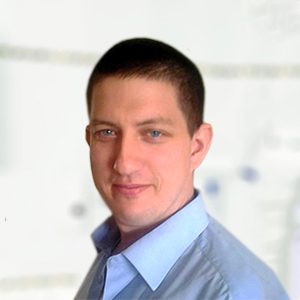 402
Recommendations
The increased respiratory rate may be due to the heartworms if the body isn't receiving enough oxygen, if this persists you may need to take Chase to your Veterinarian's Office for oxygen therapy; complications may occur during treatment where blood vessels can be occluded by dead heartworms floating in the blood. Regards Dr Callum Turner DVM
Add a comment to Chase's experience
Was this experience helpful?
loki
miniture poodle/pomeranian
2 Years
0 found this not helpful
Hi I have a miniture poodle cross pomeranian he is 2 He has a breathing problem, trying to breath through his nose and not his mouth with erratic breaths - i suppose weeping - this was fast and it lasted 10 min after that he was weak. but fine then 10m later he vomited clear liquid. thanks anne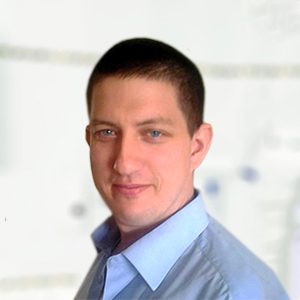 402
Recommendations
The vomiting of clear fluid would probably be related to the irritation to the throat during the breathing difficulty. The cause of this type of respiratory difficulty is difficult to determine, there maybe an anatomical problem, atrophy of muscles in the throat, tumours, infection, allergies, blocked nasal passages etc… If the episode occurs again, I would visit your Veterinarian for an examination to determine the exact cause. Regards Dr Callum Turner DVM
I have a miniature dachshund. He isn't quite potty trained yet and has an accident on the bed. My boyfriend spanked him, quite hard I believe and now he is having difficulty breathing. Very hard breaths in through the mouth and out through the nostrils. You can see his chest moving with every breath and hear it.
Get rid of the boyfriend. This is animal cruelty. If you have children he will do that to them too. Poor little puppy. So sad.
Get rid of the boyfriend. This is animal cruelty. If you have children he will do that to them too. Poor little puppy. So sad.
Add a comment to loki's experience
Was this experience helpful?
Sam
Beagle/terrier mix
Over 10 years, exact age unknw
0 found this not helpful
Has Symptoms
Increased respiratory rate
My dog Sam was diagnosed 7 months ago with heart disease. He's been taking enalapril and vetmedin since then. Last week he began experiencing increased respiratory rate at rest. Although chest xrays were typical for CHF he was started on Lasix. The condition has not improved, but has not gotten significantly worse either. Besides the increased RR and decreased appetite Sam seems to still be acting normally. I'm trying to avoid further invasive testing and looking for a second opinion.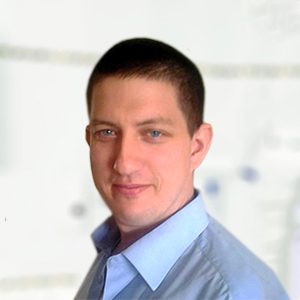 402
Recommendations
Reported side effects of VETMEDIN and enalapril are loss of appetite, dyspnea, lethargy, diarrhea, azotemia, weakness, and ataxia; since Sam is showing some signs of side effects of the prescribed medication, I would recommend that you visit your Veterinarian to ensure that the side effects are nothing to be concerned about. It is to be noted that VETMEDIN is not to be used in cases of heart failure caused by aetiologies other than atrioventricular valvular insufficiency or dilated cardiomyopathy. Regards Dr Callum Turner DVM
Add a comment to Sam's experience
Was this experience helpful?
Angel
Yorkie/Shitzu
4.5-5
0 found this not helpful
my dog is four years old and is a three quarter yorkie one quarter shi tzu mix ... She has always snored while sleeping and when she sets really excited she will start honking so we pinch her nose for a second or two and it stops..We bought her from a puppy mill and if I would have known what a puppy mill actually was at the time I would not have gotten her. She also has problems in both her hips and will need surgery eventually. So my question is : Recently like 8 weeks ago she has started panting especially at night but its getting heavier and more often and the same time she has been breathing through her mouth. I am very worried and I know what I have to do and she has a vet appt. this coming Friday but I would like to know what your thoughts are on this...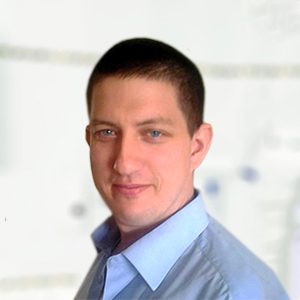 402
Recommendations
Puppy mills are disgusting places, when I worked as a Government Veterinarian in Animal Welfare, the number of puppy mills (and the network of people involved) is amazing. In the UK, the BBC Panorama programme made an investigation into the world of puppy mills; it is worth watching. A honking cough is a trademark of tracheal collapse where the windpipe collapses preventing air from passing; these types of dogs are prone to numerous other conditions affecting the respiratory tract, a visit to your Veterinarian will confirm any airway collapse, narrowing, obstruction or infection. Regards Dr Callum Turner DVM
Add a comment to Angel's experience
Was this experience helpful?
Prince
Great Dane
45 days
0 found this not helpful
Has Symptoms
Breathing problem, cough coming from nose
My dog is 45 days older.His stomach was swellen.Doctor sugested he is sufferring from GDV and immediately given 3 injections to him. But next day i saw some cough coming out of his nose and he was also suffering from respiratory problem i.e: when breathing he is making a noise and also his stomach and ribs are contracting.Now, He is also having some swellen in throat. We examine my puppy to another doctor and he said his x-ray rports are normal. But he is showing some syptoms of pneumonia.
I dont understand whats really hapenning to my puupy..Please suggest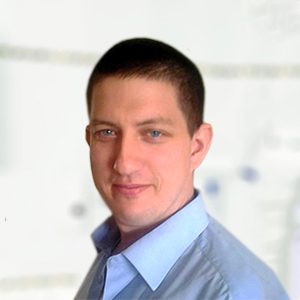 402
Recommendations
It sounds like Prince may have a case of pneumonia or an upper respiratory tract disease; GDV (gastric dilatation and volvulus) is an emergency condition and would require immediate stabilisation and surgical correction. If Prince has pneumonia, broad spectrum antibiotics would be prescribed and if there is a swelling in the throat it would need to be examined and possibly aspirated by your Veterinarian; in some cases swelling in the throat puts pressure on the trachea causing a cough. Regards Dr Callum Turner DVM
1.But Dr.Callum, Prince his breathing through his mouth but still he finding difficult to breathe, there is some blockage in his throat. Veterinarin are saying that cough is blocking Princes throat.My Veterinarin are using only nebulizer and some syringes to remove this blockage.
2. Prince has not eaten any food from last 2 days, I asked veterinarin to give glucose saline to Prince, but Veterinarin told me 'Saline' will increase Pneumonia ration in Prince body.
3. Prince is having very difficulty in breathing and Veterinarin are not even checking whether right amount of oxygen is passing to his brain.
4. Prince health is becoming more worst as the time is passing.Now Prince is not able to walk properly.
5. Yesterday vetrinarin were saying Prince is having GDV and now today he is saying Prince is suffering from high pneumonia.I am not able to understand what is happening to him.
Please suggest whether this treatment is going in right direction.....or Veterian themselves are confused?
Add a comment to Prince's experience
Was this experience helpful?
Ziggy
Lab mix. Med. size
3 Years
0 found this not helpful
My dog was eating his dinner (hard dog food) last night when he began what I thought was choking, I gave him the Heimlich maneuver which helped. Today about 16 hours after the choking episode, he began having difficulty breathing. His breathing was loud and rapid through his nose with a closed mouth and he was in a wide stance. I tipped him upside down as I read up on dog first aid/ CPR after last nights scary episode. This helped regulate his breathing, but it happened one more time and it took him a couple of minutes to fully regulate his breathing back to normal. He is prone to allergies and his gums are not an unusual color and his respiration has been normal.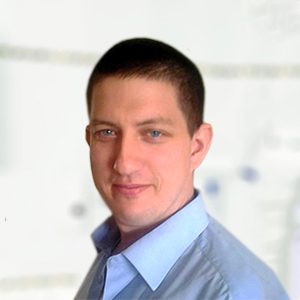 402
Recommendations
There are various different causes for breathing difficulties including allergies, infection, foreign bodies, trauma, chemical irritation, laryngeal paralysis, tumours, airway narrowing and other conditions. It is difficult to say exactly the actual cause; since Ziggy has had two episodes already, it would be best to have your Veterinarian have a listen to his lungs and have a general check to make sure that there isn't anything to be concerned about. Regards Dr Callum Turner DVM
Add a comment to Ziggy's experience
Was this experience helpful?
Itu
Jack Russell Terrier
6 Years
0 found this not helpful
My dog has a strange breathing per second can breathe heavily by nose as if it's sneezing two times after two second again and again. I'm scared. Its so heavy breathing.
Add a comment to Itu's experience
Was this experience helpful?
Breathing Difficulties in Dogs Treatment Experiences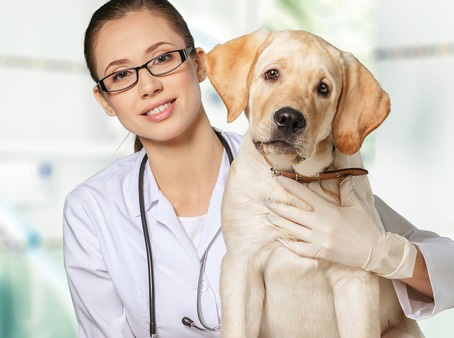 Have a veterinary treatment question?
Ask a veterinarian and get a free answer in 24 hours.
The statements expressed are only for informational purposes and should be independently verified by your local veterinarian.